Bridging the Gap Between Entertainment and the Impact Economy
Thursday, November 10, 2022
12:00 PM - 1:15 PM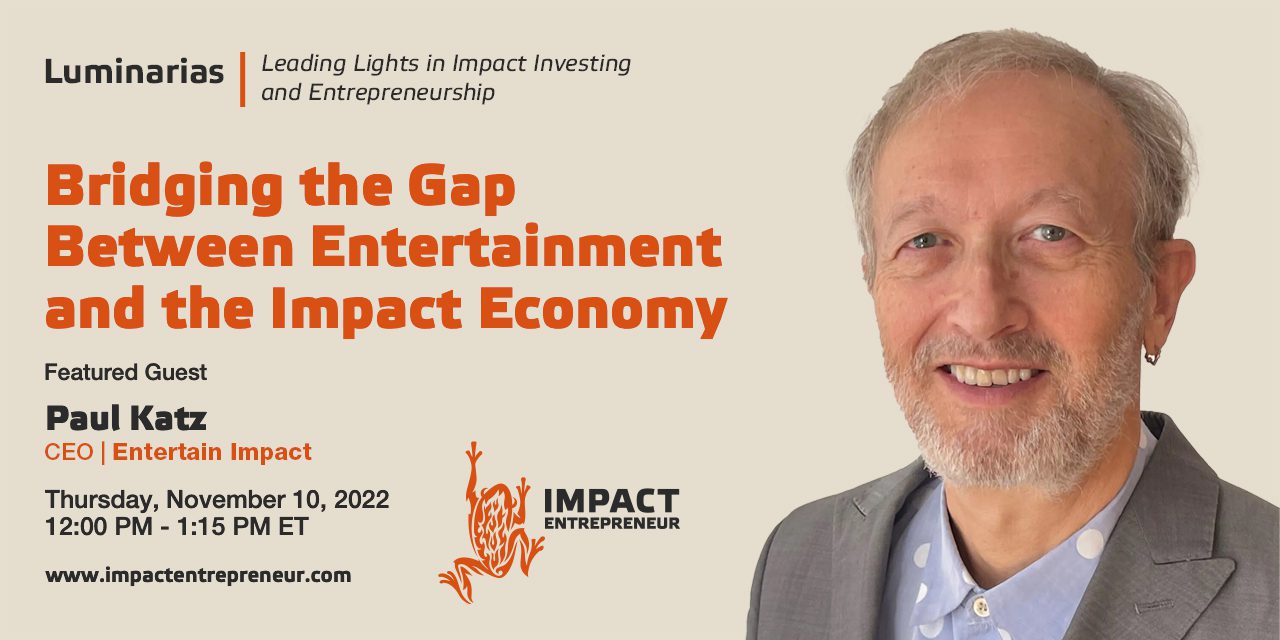 Entertainment, when effectively engaged, is a powerful tool to effect social change and can be utilized by entrepreneurs as a catalyst for purpose and profit.
In this live fireside chat and audience Q&A, Impact Entrepreneur's Laurie Lane-Zucker welcomes Paul Katz, CEO of social impact agency Entertain Impact and veteran music industry executive, to discuss the Influencer Effect, the field of social impact entertainment, edutainment, and how to harness the power of popular culture to effect social change. There may not be a more significant time in our history when businesses, non-profits, entertainment, creators, and influencers, can work together to meet the challenges of our time meaningfully.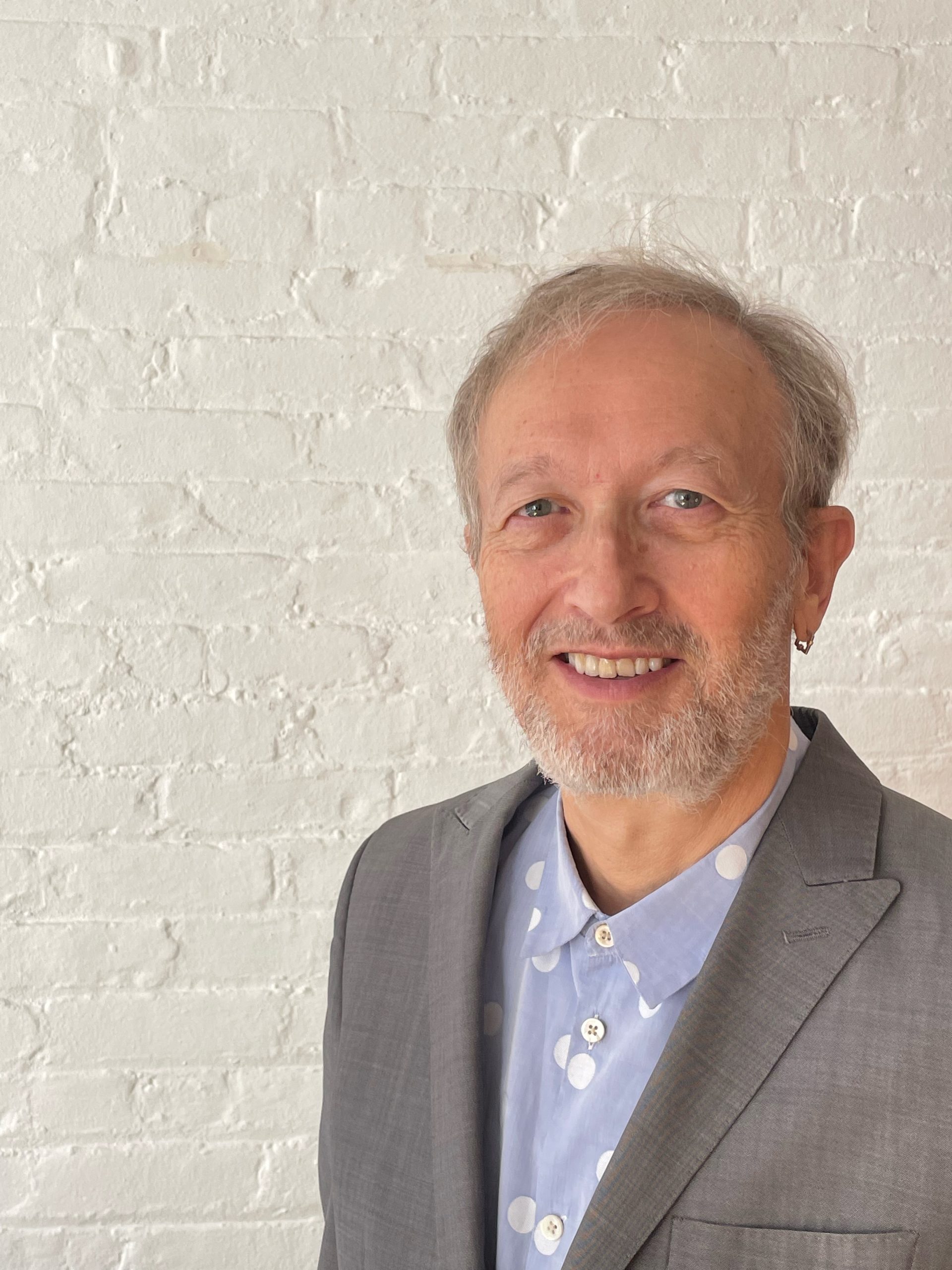 Paul Katz
With multiple Grammy nominations under his belt, Paul Katz's approach to the field of cause influence - the use of pop culture to effect social change - is informed by his experience at Jive Records, working with artists such as Pink, A Tribe Called Quest, and Britney Spears, as well as his music work consulting for Oscar-winning films, including 12 Years A Slave, Green Book, and American Factory.
As founder and CEO of Entertain Impact, a leading social impact agency, Katz has raised awareness, support, and funds, inspired action, and driven programs forward for philanthropic, social justice, and purpose-driven organizations over the past two decades—including the African Wildlife Foundation, Bill & Melinda Gates Foundation, National Trust for Historic Preservation, Rotary International, ELMA Philanthropies, and WHO Foundation.
Laurie Lane-Zucker
Laurie Lane-Zucker is Founder and CEO of Impact Entrepreneur, LLC, an impact economy business that hosts the Impact Entrepreneur Network — a large, global network of "systems-minded" entrepreneurs, investors and scholars of social and environmental innovation — and publishes Impact Entrepreneur Magazine. For over 30 years, Laurie has been a "pioneer" (Forbes) and recognized leader in sustainability, social enterprise, and impact investing. Laurie was the founding Executive Director of the international environmental organization, Orion Society, which publishes the celebrated Orion Magazine, as well as the founder of a global sustainability think-tank, the Triad Institute, and Hotfrog, a Founding B Corporation, GIIRS Pioneer Company, and the first company ever to complete an equity transaction on an impact investment exchange. Laurie is the bestselling and multiple award-winning publisher and editor of books and magazines on sustainability and social impact, and the author of numerous articles on entrepreneurship and impact investing. Laurie is contributing author of the recently published, bestselling textbook from World Scientific, Sustainability: Business and Investment Implications (2023).