Write For Impact Entrepreneur Magazine
Impact Entrepreneur Magazine publishes compelling, thoroughly researched, and well-crafted content focusing on the innovations, finance, and other practices that advance the UN Sustainable Development Goals and contribute to transformative, systemic change ("impact economy").
Distinguished by its field-building and entrepreneur-centric approach, Impact Entrepreneur Magazine — while not a scholarly journal, finance-first media source, or geographically constrained/regionally focused publication — integrates journalism, scholarly research and financial acumen to tell global stories that value individuals, communities and cultures for their unique richness.
There are Three Ways to Become a Contributor to Our Collaborative Magazine:
Correspondent
Become a Correspondent to have your work featured regularly on the IE platform and receive world-class training from our Impact Journalism Institute, a pioneering initiative focused on building a community of impact-fluent journalists, and making impact journalism a viable career path.
Content Partner
Organizations can partner with Impact Entrepreneur to produce regular content about the sector and publish press releases on our platform.
Guest Contributor
Submit an idea for a single article or essay for publication in Impact Entrepreneur Magazine.
Members of the Impact Entrepreneur Network (30,000+)
Those supporting and advocating for the Sustainable Development Goals (SDGs)
Entrepreneurs building businesses that advance the SDGs in measurable ways
Funders (Investors, Philanthropists)
Academia (Scholars, Students)
Cross-sector professionals interested in creating a sustainable and equitable (impact) economy
Anyone interested in learning about innovative impact companies
01 – No Poverty
02 – Zero Hunger
03 – Good Health and Well-Being
04 – Quality Education
05 – Gender Equality
06 – Clean Water and Sanitation
07 – Affordable and Clean Energy
08 – Decent Work and Economic Growth
09 – Industry, Innovation, and Infrastructure
10 – Reduced Inequalities
11 – Sustainable Cities and Communities
12 – Responsible Consumption and Production
13 – Climate Action
14 – Life Below Water
15 – Life on Land
16 – Peace, Justice, and Strong Institutions
17 – Partnerships for the Goals
Blended Finance & Philanthropy
Circular Economy
Creative Economy
ESG Investing
Financial Inclusion
Gender Lens
Impact Investing
Impact Measurement & Management
LGBTQ+
Intrapreneurship
Place-based Investing
Policy & Regulation
Racial Equity & Justice
Scaling Solutions
Stakeholder Capitalism
Systems Change
Tech for Social Good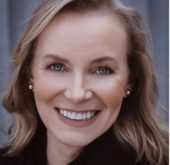 Join us for a Deep Dive Discussion with Impact Measurement & Management expert Sara Olsen.
December 7 - 12:00 PM EST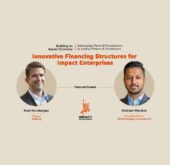 Featuring two experts in impact investing and finance, the conversation will provide frameworks with real-world…
Subscribe to our newsletter.
Subscribe to our newsletter to receive updates about new Magazine content and upcoming webinars, deep dives, and events.

Access all of Impact Entrepreneur.
Become a Premium Member to access the full library of webinars and deep dives, exclusive membership portal, member directory, message board, and curated live chats.