Thursday, October 13, 2022
12:00 PM - 1:10 PM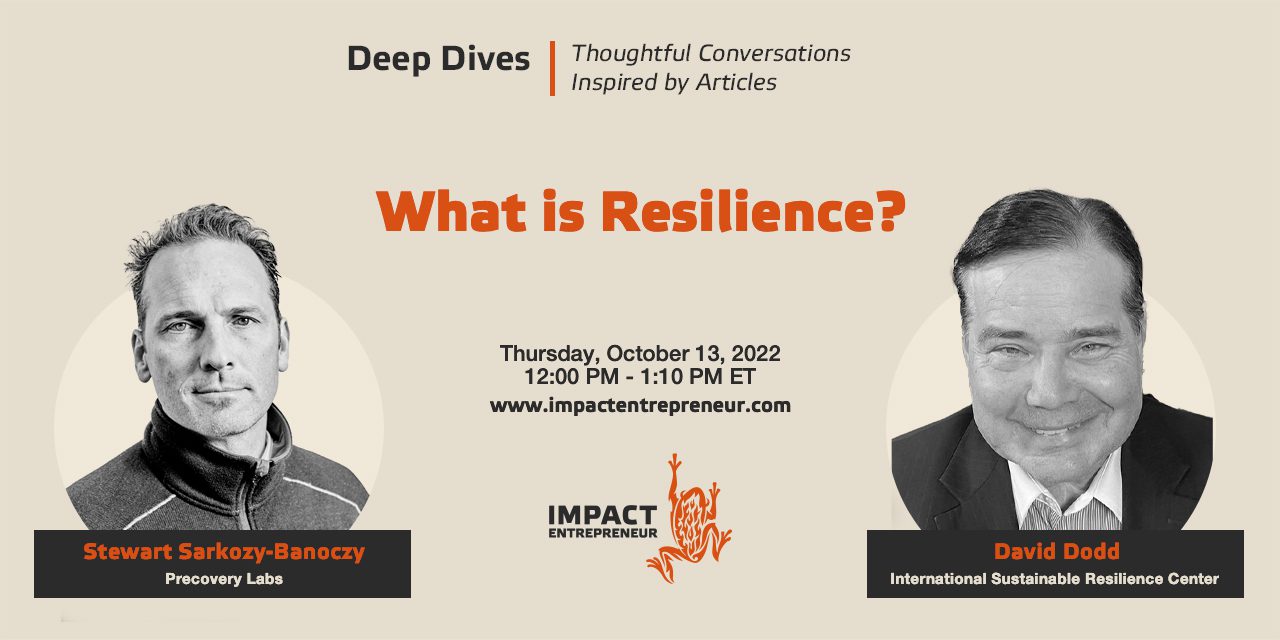 What is Resilience?
In her Impact Entrepreneur interview with resilience experts Stewart Sarkozy-Banoczy and David Dodd, IE correspondent Allison Lee writes:
"In Stewart's experience, people often tend to fall into a disaster risk-reduction view of resilience. For him, though, it's about more than survival or adaptation; it's about thriving. He takes a systems-view of resilience. Whether it's island or city resilience work, he looks at the system itself, and the entirety of the 'organism' that surrounds the community — whether that is individuals, families, businesses, government, etc. Resilience is the characteristic that enables the system to survive, adapt, and thrive in the face of multiple shocks and stresses.
For David Dodd, it's the ability of people to cope with stresses on their environment, and more importantly, bounce back after a disturbance of any kind happens. This includes not only natural disasters, but also man-made ones — acts of terror, conflict, and economic turmoil. David has been through economic cycles that have been devastating to people and feels that those cycles can be as much of a disaster as a Category Five hurricane. David's catchphrase is 'transformative recovery', which is a new paradigm in recovery. He wants to transform the economy to make it more resilient, robust, and wealth-generating for the location and its people."
In this Impact Entrepreneur Deep Dive, we welcome Stewart Sarkoczy-Banoczy and David Dodd, along with IE correspondent Allison Lee, for a discussion of resilience and how it relates to economic development and the advancement of the Sustainable Development Goals.
About Our Deep Dives
Deep Dives are hour-long Zoom Meetings: Live Q&A Sessions (as opposed to our Zoom Webinars, where the audience is in View-Only Mode) between the author(s) and/or subjects of a Magazine article and our members. Be sure to read the article in question and come bearing questions!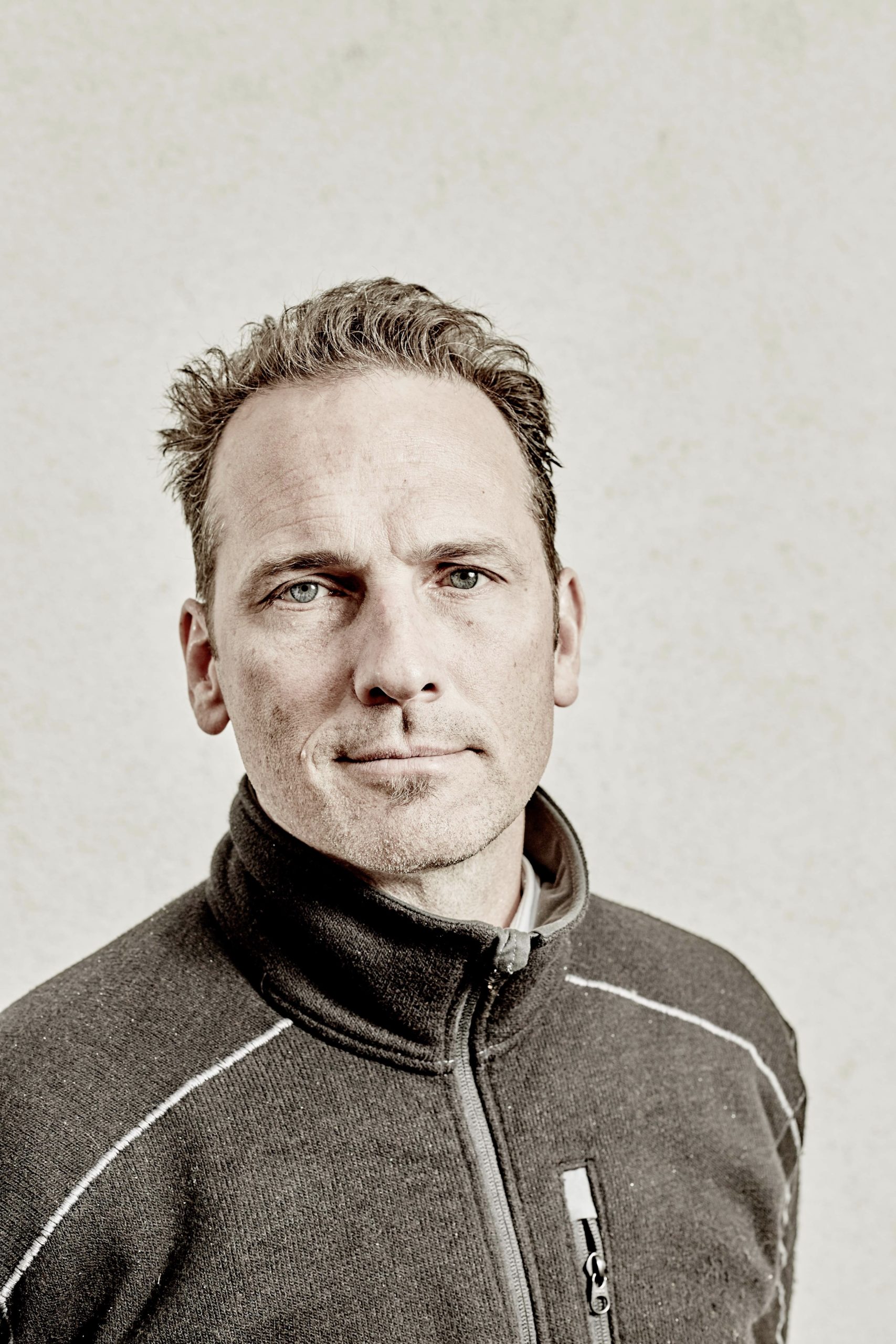 Stewart Sarkozy-Banoczy
Stewart Sarkozy-Banoczy is Founder and Chief Precoverist for Precovery Labs and Global Director, Policy and Investments, for Resilient Cities Network, leading the Resilient Community Impact Funds (RCIFunds) and Resilience 21 (R21) Coalition. Stewart's work in precovery and resilience takes him to urban, island, indigenous and ocean contexts, engaging in research, implementation, finance and storytelling . Stewart is Sr Advisor for the Global Island Partnership, Assessment Committee Member and Chair for SMILO-small islands organization, Ocean Fellow for the Center for Ocean Policy and Economics (COPE°), loan committee member for NDN Fund, and member of Four Bands Community Fund's board of directors. Stewart's passion for storytelling includes his work as a professional photographer and writer.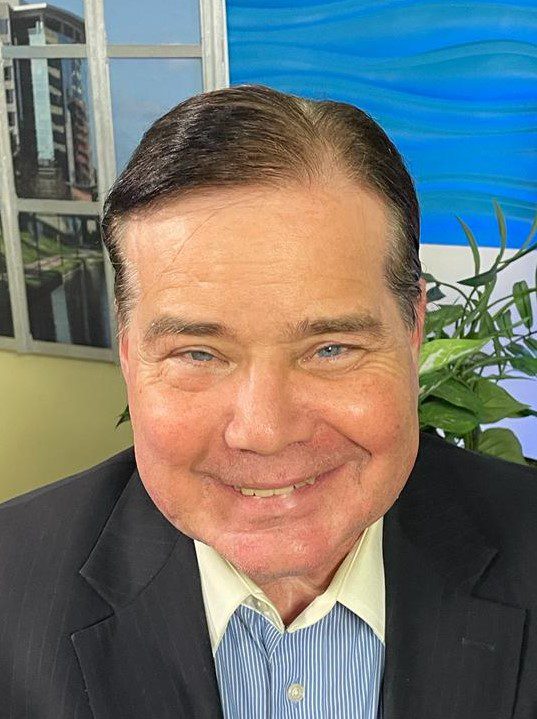 David Dodd
David Dodd is founding CEO of the International Sustainable Resilience Center (ISRC) a Specialist Center of Excellence in New Orleans Louisiana, US, focused on disaster resilience and recovery utilizing public-private partnerships. He transitioned from economic development to disaster recovery beginning with Hurricane Katrina, where he was a liaison between the state economic development agency and federal recovery efforts. From there, he led efforts in Mexico, Japan, and consulted with Australia and the Philippines on efforts to enable robust economic recovery and resilience. Since 2013, David and consulting partner Novaces, LLC have been contracted with the US Economic Development Administration to deploy economic recovery funding in major disasters. David was Dean of the Economic Development Institute and Founding Chairman of the Resilience Development Institute, both at the University of Oklahoma. He is a graduate of Louisiana Tech University and the Graduate School of Banking at Louisiana State University.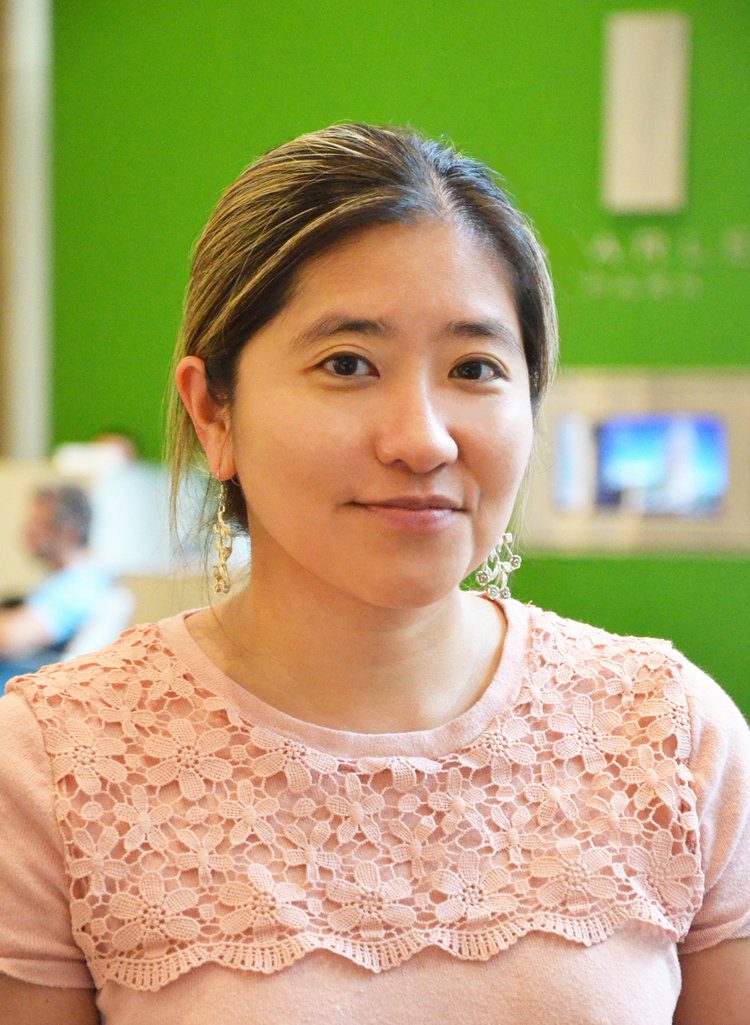 Allison Lee
Allison Lee is co-founder of Alpine CSR Advisors, which specializes in CSR/ESG strategy and implementation, with a focus on business and social impact metrics. She has over fifteen years of experience in CSR research and consulting, and has partnered with Fortune 500 corporations, foundations, academic institutions, and other nonprofits globally.