Addressing the Capital Challenge: Early-Stage Climate Tech Solutions
Thursday, October 19, 2023
12:00 PM - 1:15 PM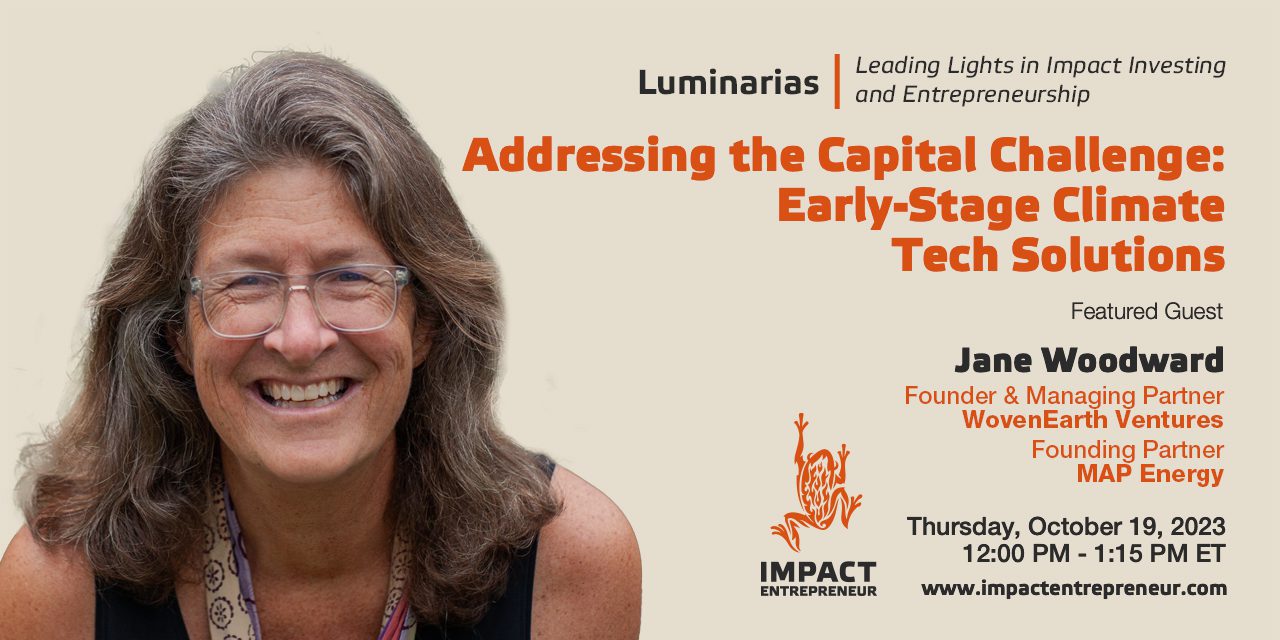 Addressing the Capital Challenge: Early-Stage Climate Tech Solutions with Jane Woodward
The urgent need to combat climate change has never been more apparent. Yet, early-stage climate tech ventures face significant challenges in attracting the capital necessary to bring their innovative solutions to market. This gap represents not only a market failure but also a missed opportunity to accelerate the transition to a sustainable future.
In 2021, Jane Woodward, Managing Partner of WovenEarth Ventures, with over three decades of experience in teaching at Stanford and investing in energy transition and decarbonization, identified this critical challenge. She recognized that the market for US early-stage climate tech was poorly understood and that the timing was ripe for intervention. Many investors were understandably hesitant to invest in early stage, given the small, young, and technical nature of most funds in a rapidly evolving and complex market. Jane's insights led to the creation of WovenEarth, a curated and highly diverse fund of funds designed to address these challenges.
During this live fireside chat and audience Q&A, Impact Entrepreneur's Laurie Lane-Zucker welcomes Jane Woodward to discuss the difficulties faced by early-stage climate tech companies in attracting capital. They will explore examples of fund managers and co-investments within WovenEarth's portfolio, Jane's insights about the urgency of the climate situation, and the broader opportunities that impact entrepreneurs and their climate tech solutions offer to help mitigate this extremely challenging situation.
Join us for an enlightening conversation that goes beyond investment strategies to delve into the heart of the climate challenge and the innovative solutions that hold the promise of a sustainable future.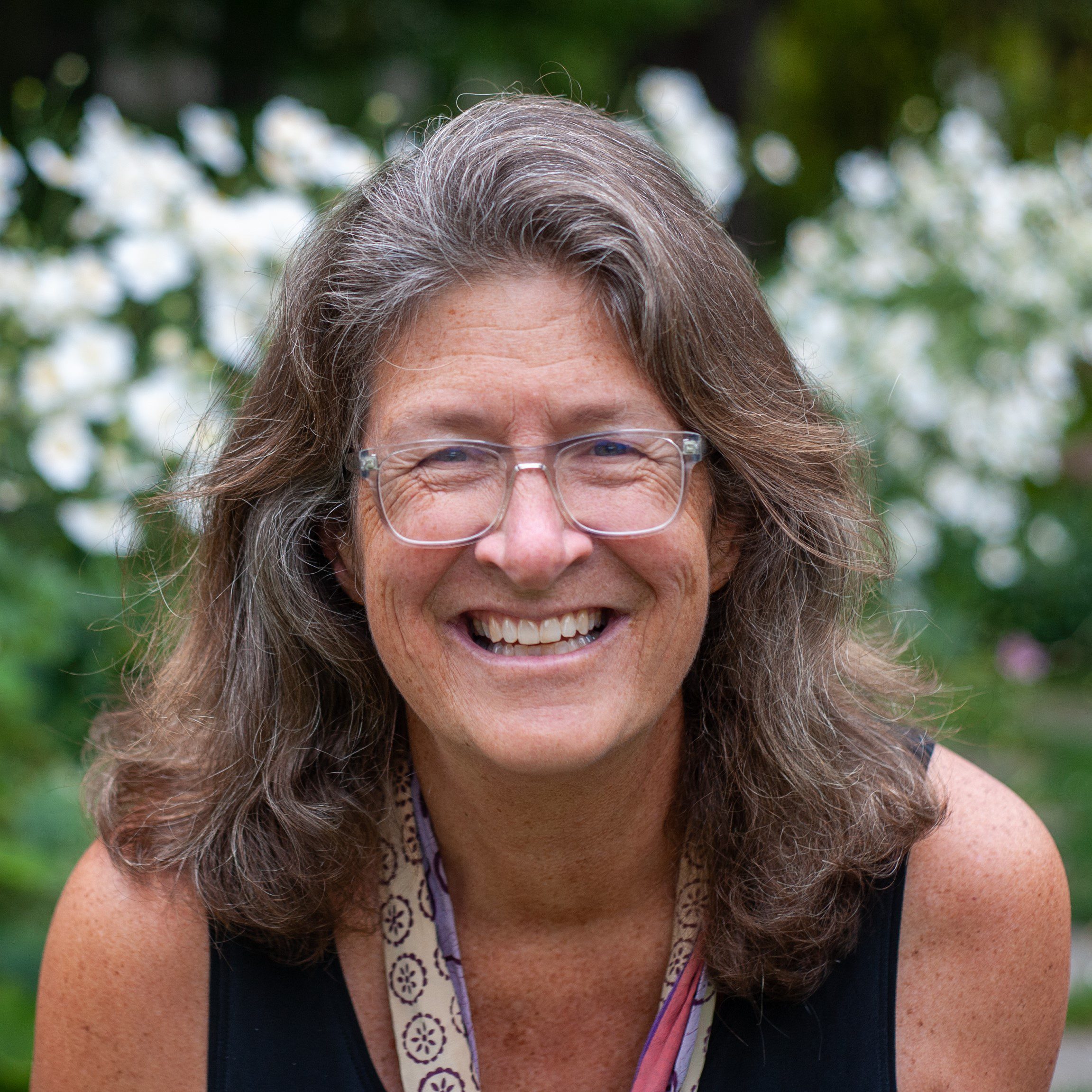 Jane Woodward
Jane Woodward's four-decade career has been focused on decarbonizing energy and earth systems as an investor and educator. Jane is Managing Partner at WovenEarth Ventures, a Founding Partner at MAP Energy, and an Adjunct Professor in the Department of Civil and Environmental Engineering at Stanford University where she has taught classes on energy and environment since 1991. Jane is an advisor and director for several energy transition companies and funds (Stem, Fervo, Project Canary, Ambient Fuels, Lilac, Sandbrook). In 2016, Jane created The Foster Museum, a 14,000-square-foot museum in Palo Alto, to share artist-explorer Tony Foster's powerful exhibitions of watercolor journeys with an intention to inspire connection to the natural world. Jane received her B.A. in Geological Sciences from the University of California, Santa Barbara, and holds an M.S. in Applied Earth Science and an M.B.A. from Stanford University.
Laurie Lane-Zucker
Laurie Lane-Zucker is Founder and CEO of Impact Entrepreneur, PBC, an impact economy business that hosts the Impact Entrepreneur Network — a large, global network of "systems-minded" entrepreneurs, investors and scholars of social and environmental innovation — and publishes ImpactEntrepreneur.com. For over 30 years, Laurie has been a "pioneer" (Forbes) and recognized leader in sustainability, social enterprise, and impact investing. Laurie was the founding Executive Director of the international environmental organization, Orion Society, which publishes the celebrated Orion Magazine, as well as the founder of a global sustainability think-tank, the Triad Institute, and Hotfrog, a Founding B Corporation, GIIRS Pioneer Company, and the first company ever to complete an equity transaction on an impact investment exchange. Laurie is the bestselling and multiple award-winning publisher and editor of books and magazines on sustainability and social impact, and the author of numerous articles on entrepreneurship and impact investing.