Do you worry about climate change? Do you care about racial inequity? When you look at your investment portfolio, are the companies/funds working to find solutions or are they working against the environmental and social problems you care about? Your investment capital has the power to create positive change in the world and a values-aligned financial advisor can help you get started.
What is a Values-Aligned Financial Advisor?
Values-aligned advisors offer the same services as traditional advisors: professionals who are hired to manage your "investable assets" (cash, money market accounts, stocks, bonds, mutual funds, retirement accounts, or trusts) to help you reach your long and short-term financial goals. Additionally, values-aligned advisors integrate your impact goals into your investment strategy to deliver market-rate financial returns that don't conflict with the issues you care most deeply about.
A values-aligned financial advisor can help you:
Identify the financial and impact goals most important to you
Look at your current investment portfolio to determine if your holdings are misaligned with your values and goals
Find opportunities to invest in companies that are developing solutions to the issues you care most about
Tailor advice to your unique financial situation, balancing your impact and financial goals to meet your long and short term needs through retirement planning, charitable giving strategies, tax guidance, navigating complex family dynamics, and more
Exercise your rights as a shareholder to advocate at companies you own whose practices are not aligned with your values (learn more about shareholder advocacy)
How much capital do I need to hire a values-aligned advisor?
As with a traditional advisor, you generally need about $200,000 in investable assets to make it cost effective to hire an advisor. They frequently have minimum account size requirements but there are some who don't. An advisor may have a different minimum account size for individual investors versus institutional investors.
If you don't have enough investable assets for an advisor but are still interested in getting help managing your investments, you may want to consider a Robo-Advisor. These online platforms typically have lower fees than traditional advisors but can still help create a values-aligned investment portfolio. They are automated, digital investing services that collect information about your financial goals, and then allocate your investment capital in an automated way. They are registered with the SEC in the same way traditional advisors are. You can learn more about values-aligned Robo-Advisors here.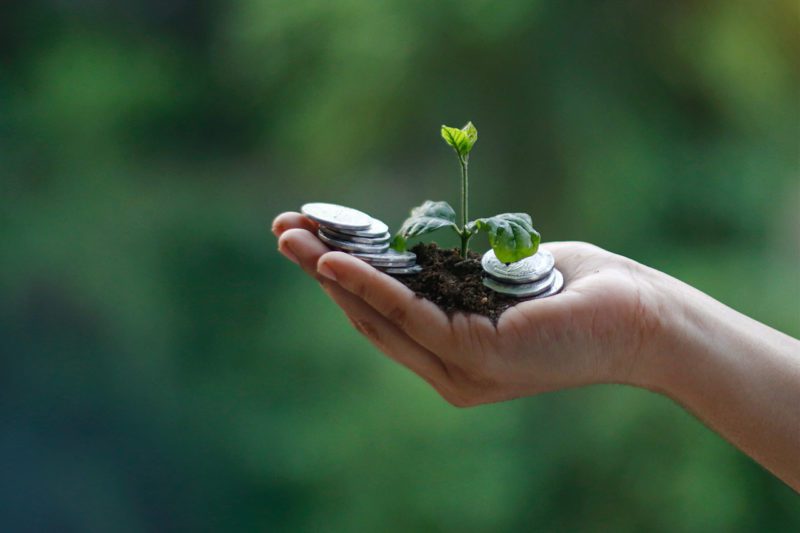 How do I find a values-aligned financial advisor?
There are some basic questions that can help you determine whether an advisor has the expertise you need to successfully implement a values-aligned investing strategy, and that can be used with your current advisor or when you're exploring a new one. They include:
What percentage of your/your firm's assets under management (AUM) are values aligned? (i.e. with an impact, ESG, sustainable, or socially responsible investing lens). This will give you a sense of the size of the advisor's values-aligned investing practice, helping you gauge their level of expertise and commitment.
How many years have you been offering values-aligned investing services? There's a lot of money flowing into this segment of the financial services field today. This question will help you determine whether they are new to this type of investing, even if they have a well-established traditional advising practice. In what issue areas do you offer investment opportunities? If you know you're passionate about climate change, for example, you want to be sure the advisor has the experience needed to address it in your investment strategy.
In what assets classes do you currently offer values-aligned investment strategies? You want to make sure the advisor has expertise working with values-aligned investment options in any asset classes you know you'd like to invest in. If you aren't sure . . . that's okay. It's still good to know what they offer.
Is your firm an RIA and are you required to act as a fiduciary? RIA (Registered Investment Advisor) is a designation of the Securities and Exchange Commission (SEC), which requires that advisors operate under a fiduciary standard. This legally requires them to put your financial interests ahead of their firms'. Not all financial professionals are fiduciaries.
How do you charge for your services? Do you receive commissions? It's important to understand how your advisor is paid. Typically, RIAs charge an annual flat fee, which is based on a percentage of the investable assets they manage for you (typically, the higher the assets, the lower the percentage). There are also some who will charge a fee for advice on an hourly basis. However, some advisors may also receive commissions for specific products they offer you. It's important to have clarity about the fee structure from the advisor before you decide to work with them.
ValuesAdvisor: A trusted resource to help you find a values-aligned financial advisor
**Free access with an Impact Entrepreneur premium membership**
ValuesAdvisor is a nonprofit that has an online, curated database of financial advisors who have expertise in values-aligned investing. The platform allows you to compare advisors across the same data, helping you easily narrow the universe down to a few to interview. It includes answers to many important questions, such as minimum account size, number of years in the impact field, impact themes and asset classes offered, as well as answers to more detailed questions that help you get to know the advisor ("How did the advisor become interested in values-aligned investing," "Share a case study of a meaningful investment," and more).