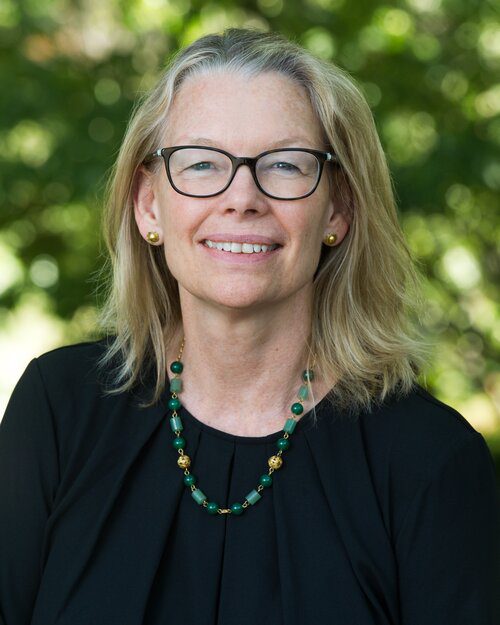 $15.00
Content: Video Webinar Presentation with Q&A
Length: 1:11:27
Premium Members get free access to the entire catalog of past webinars as well as invitations to upcoming, live programs.
$15.00Add to cart
A recent interview in Bloomberg Green with Rockefeller Philanthropy Advisor's Heather Grady, co-founder of the SDG Philanthropy Forum, notes that "Resilience is emerging as the top financial theme of the new decade." Grady asserts that, "As we talk about responses to Covid-19, there's an interesting opportunity for environmentalists and people working on social problems in global supply chains to come together more. A just and resilient economy is what we have to create."
Few individuals have as rich a global perspective on social impact as Grady, whose career has included leading foundation initiatives at the Rockefeller Foundation, creating the first course on climate change and human rights at Columbia University, and as professor at the China Global Philanthropy Institute. In this virtual fireside chat, Impact Entrepreneur's Laurie Lane-Zucker welcomes Heather Grady to discuss such subjects as:
What transformational opportunities exist for societies as they emerge from the Covid lockdown?

How does the failure to adequately prepare for a global pandemic illuminate the challenges of addressing other existential crises like systemic inequality, climate change and biodiversity loss?

What new operating principles should political, economic and philanthropic leaders be embracing in the "next normal?"

How has philanthropy failed to "be the change" it wants to see in the world, and be more effective at creating transformation and resilience?

How can impact entrepreneurs and impact investors embody post-Covid resilience in the businesses they create?

How can academia better prepare students for a resilient and sustainable future?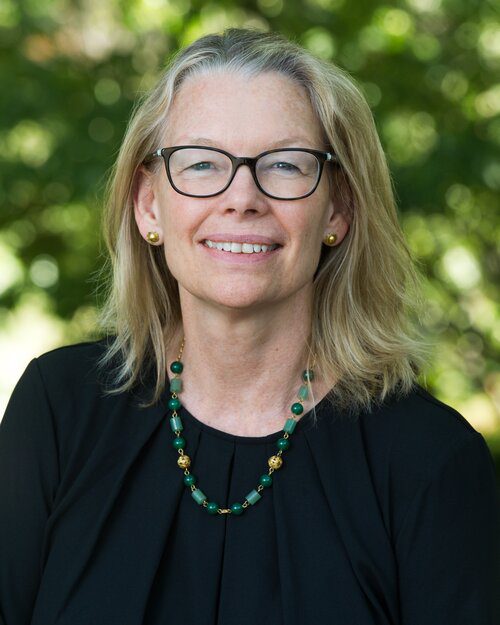 Heather Grady
Heather Grady is a Vice President in the San Francisco office of Rockefeller Philanthropy Advisors and leads the organization's strategy and program development in global philanthropy, including collaboratives and research. Heather advises clients from the US and other countries on philanthropic strategy and a variety of thematic areas. She leads the Scaling Solutions toward Shifting Systems initiative, which encourages funders to collaborate to place longer-term, adaptive resources to accelerate scalable solutions and impact that target systemic changes to pressing global problems. She was a co-founder of the SDG Philanthropy Platform to engage philanthropy to engage in the Sustainable Development Goals.
Heather's approach has been shaped in part by two decades of living in Asia, Africa, and the Middle East, managing long-term development and humanitarian programs for Oxfam Great Britain and Save the Children. Prior to moving to the Bay Area, she was a Vice President at the Rockefeller Foundation, where she oversaw an annual grantmaking budget averaging $65 million supporting a range of themes including health, climate resilience, employment, agriculture, impact investing, and transportation. She also served as the Managing Director of Realizing Rights: The Ethical Globalization Initiative, founded by former Irish President Mary Robinson, a joint initiative of The Aspen Institute, Columbia University, and the International Council on Human Rights Policy. During that time she was an Adjunct Professor at Columbia's School of International and Public Affairs, and co-created and taught their first course on climate change, development and human rights.
She is currently an Adjunct Professor at the China Global Philanthropy Institute and is a frequent speaker and author of articles and other publications on philanthropy and related fields. Heather has degrees from the Kennedy School at Harvard University and Smith College. She serves on the boards of the Dropbox Foundation, Business and Human Rights Resource Centre, Forum for the Future, the Wildlife Justice Commission, Doc Society, and was a founding advisor to the B Team. She is a member of NationSwell, and has served on the World Economic Forum's Global Future Council on International Governance, Public-Private Cooperation and Sustainable Development.
Laurie Lane-Zucker
Laurie Lane-Zucker is Founder and CEO of Impact Entrepreneur, PBC, an impact economy business that hosts the Impact Entrepreneur Network — a large, global network of "systems-minded" entrepreneurs, investors and scholars of social and environmental innovation — and publishes Impact Entrepreneur Magazine. For over 30 years, Laurie has been a "pioneer" (Forbes) and recognized leader in sustainability, social enterprise, and impact investing. Laurie was the founding Executive Director of the international environmental organization, Orion Society, which publishes the celebrated Orion Magazine, as well as the founder of a global sustainability think-tank, the Triad Institute, and Hotfrog, a Founding B Corporation, GIIRS Pioneer Company, and the first company ever to complete an equity transaction on an impact investment exchange. Laurie is the bestselling and multiple award-winning publisher and editor of books and magazines on sustainability and social impact, and the author of numerous articles on entrepreneurship and impact investing.