Despite more than 90 percent of households in Cambodia and 96 percent in the Philippines having electricity, hundreds of thousands of people in these countries still lack access to it. High costs further limit usage among those who are connected. However, entrepreneurs are now developing innovative solar solutions to provide affordable electricity in these and other countries where millions lack access to energy.
Rural Communities Struggle with Electricity Access
Sustainable Development Goal 7 (SDG7) aims to ensure access to affordable, reliable, sustainable, and modern energy for all. Yet, over 700 million people worldwide still lack access to electricity. In the Philippines, the government has stated that there is no feasible way to connect more than half of the 2 million off-grid households in the country, many of which are on remote islands.
The lack of power is more than just an inconvenience — it leads to lower income levels, higher poverty, worse health, and poorer education. It also hinders businesses and reduces employment, as many companies cannot operate or are inefficient without electricity.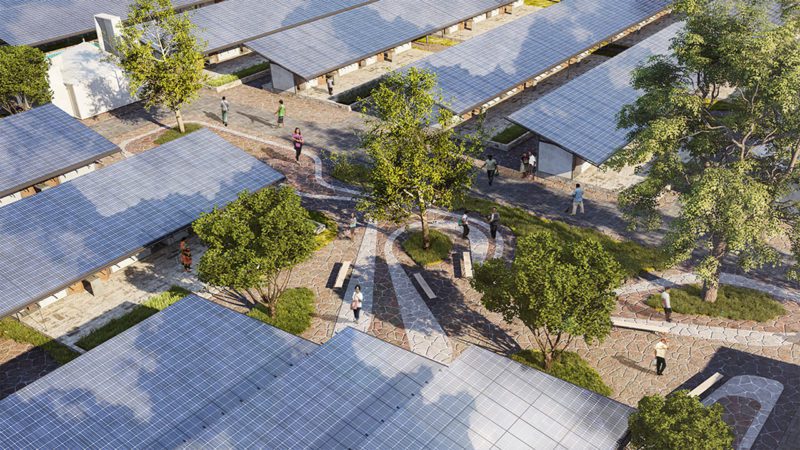 Innovative Solutions Bridge the Gap
In many countries, urban areas have electricity while rural areas predominantly lack power. To address this urban-rural gap, startups are developing microgrids and other solutions. These alternatives help overcome the limitations of traditional grids, which generate electricity at a central location and send it through transmission lines to substations and finally to end-users. Market research firm Technavio explains that much of that power stays in central locations in large cities worldwide.
Microgrids eliminate the need for transmission lines from a central location and increasingly utilize renewable energy sources like solar and wind. The concept involves homeowners in a community installing solar panels, typically on their roofs, and a service provider interconnecting these home solar systems so that homes using less power can share their excess power with homes that need more.
In Nepal, for instance, Gham Power, a renewable-energy-focused social enterprise founded in 2010, installed solar to reduce the burden of power outages of up to 16 hours a day in urban areas. It shifted its focus to rural markets in 2013 and has since installed more than 2,500 microgrids. Its 80 kWh solar power system in Girichauka, for example, provided solar power to 328 houses, improving the lives of over 1,640 people.
Companies like Okra Solar are now installing microgrids in multiple countries, beginning with Cambodia, Nigeria, and Haiti. Okra uses its Harvest app for tasks such as calculating least-cost designs using geospatial data, managing customer payments, and overseeing ongoing operations. In Steung Chrov, Cambodia, for example, Okra installed a solar solution that enabled 140 households to each generate about 1.2 kWh of power and enjoy 24/7 clean energy access. Households now spend less money on fuel and have eliminated the three hours per day they spent collecting wood for their stoves.
Microgrids can also work in other remote locations, such as resorts. In Indonesia, Canopy Power installed a microgrid that provides more than half the power for Misool, a diving resort and conservation center located in Raja Ampat.
Building Sustainable Communities
BillionBricks is taking the concept of microgrids to the next level by developing a community of affordable solar-powered net-zero homes, starting in the Philippines. Founded in 2013, BillionBricks initially built emergency shelters, schools, and homes for organizations providing emergency relief. In 2020, it pivoted to developing what it calls the world's first self-financing solar homes. By innovating building models and utilizing new energy technologies, it aims to provide eco-friendly homes while uplifting entire communities.
Microgrids eliminate the need for transmission lines from a central location and increasingly utilize renewable energy sources like solar and wind.
Unlike microgrids, these homes use a different model and are located closer to urban areas. The communities will generate at least 10 megawatts (MW), as opposed to the maximum of about one MWh for microgrids, according to CEO Prasoon Kumar. BillionBricks signs a power purchase agreement with a local electric company to sell the energy, providing a more reliable offtake agreement with a single entity and enabling easier financing by commercial lenders. Selling energy to companies gives homeowners the income needed to pay their mortgage and electricity bills.
A BillionBricks home has up to 42 square meters of living area and a roofing system with integrated solar that can generate 10 kWh and save up to 6 tons of CO2 emissions per year. The houses have a structural life of 60 years and are designed to resist earthquakes and typhoons. New mass production manufacturing technologies aim to achieve economies of scale, reduce costs, and improve quality. In the long term, BillionBricks plans to build 100,000 homes annually and expedite delivery.
Transforming Energy Access in Asia and Beyond
Gham, Canopy, Okra, and BillionBricks are just a few of the companies installing solar microgrids and developing other innovative solutions to address the lack of electricity in South or Southeast Asia. Crucially, these solar power leaders are overcoming the constraints of national grid extensions that make extending power to rural areas economically unviable. By developing microgrids and mesh grids as well as creating solutions for larger communities, these firms are providing power to vast numbers of people.
More than just achieving the goals of SDG7 by providing affordable and sustainable energy, these companies are transforming lives by enabling education, jobs, and healthier lives for thousands of people.