In the impact investing world, the spotlight on biodiversity has been small, but growing. As more attention is driven into investing in biodiversity-positive businesses, the question needs to be asked: What does that even look like? How is investing into biodiversity different from investing into climate, circularity, or other sustainability themes?
Certainly, these themes overlap. It's definitely possible to support biodiversity-positive outcomes by targeting pollutive, extractive industries, but there are also more targeted ways for for-profits to address the biodiversity crisis, involving more direct interventions in nature, and supporting regeneration in addition to pure conservation. Here are seven businesses doing just that, supported by the Silverstrand Biodiversity Accelerator+.
Scalable Nature-Technologies
Just like with "biodiversity", "Nature Technology" is an up-and-coming buzzword in impact investing that seems to be something of a catch-all for sustainability related tech in general. In this context, we use it to refer to companies using technology to impact on-the-ground landscape use – whether that means by creating usable data measurement tools on biodiversity in order to better manage it, by combating drivers of biodiversity loss (not just limited to climate, habitat loss and species overexploitation are similarly principle drivers of the biodiversity crisis), or by channelling more financing into biodiversity with integrated management software systems.
ArchiREEF
Biodiversity intervention area: Coral Restoration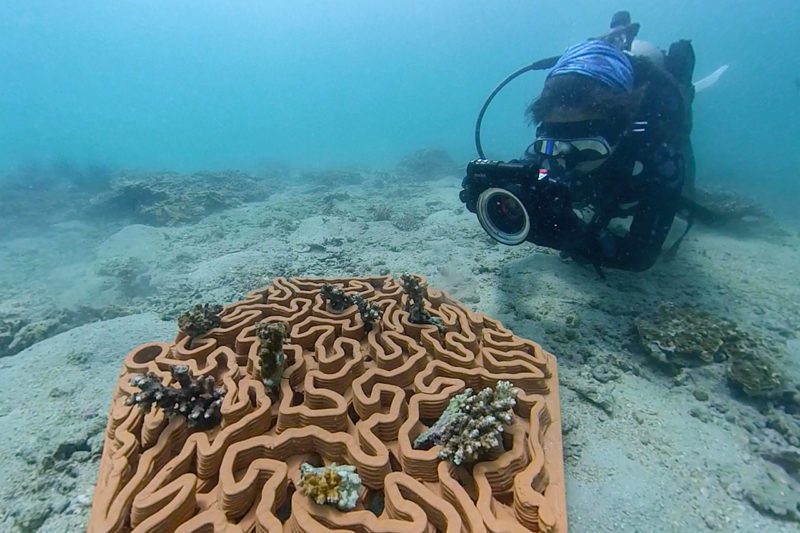 Archireef produces clay-based, 3D-printed "reef tiles" that are inspired by native corals, to improve the resilience and success rates of reef restoration projects. Their tiles have been shown to improve coral survivorship rates by more than 4x (compared to conventional restoration methods), and can achieve survivorship rates of up to 98%. The ability of the tiles to improve reef restoration viability is attributed to the fact that the tiles provide a textured, stable base substrate for corals to attach to. The design of each tile can also be algorithmically adjusted for different target species and environments, including mangrove swamps, kelp forests and seagrass meadows. They count corporates such as real estate developers in their ever-growing list of clients.
Nightjar
Biodiversity intervention area: Anti-Poaching/Logging, Species Data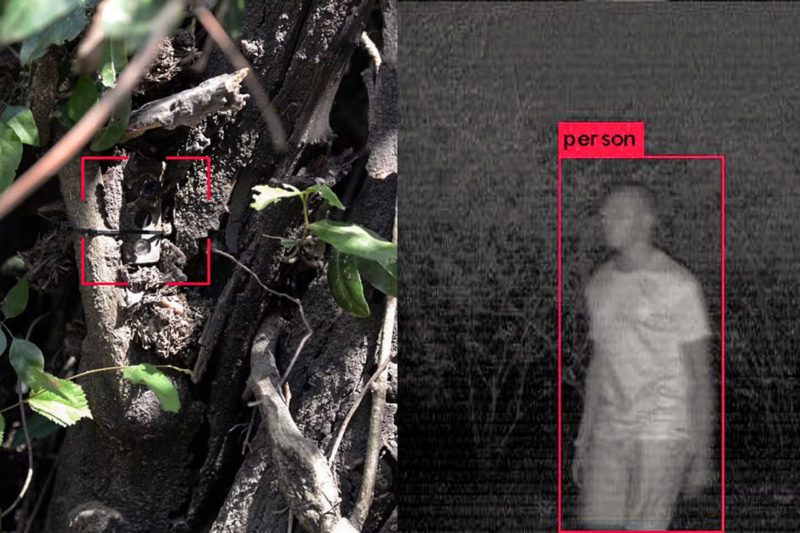 Nightjar's main product is an AI-enabled, real-time alert system called TrailGuard AI, which can recognize and send images of illegal loggers, poachers, and target species to ranger teams from remote locations, all under 30 seconds. In doing so, TrailGuard AI serves as a force multiplier for preventing wildlife crime and human-wildlife conflict. Their cameras are extremely small – 40x smaller than conventional state-of-the-art trail cameras – and work even when placed up high in trees, preventing vandalism and theft. Due to the discrete nature of the cameras, they also last in the field for up to 2 years, where most trail cameras last a couple of months at best, and work on SD cards that have to be retrieved, and are filled with random images of anything that moves, including plant life. Currently, the most realistic alternative is untargeted ranger patrols, which costs conservation park managers thousands of dollars, yet doesn't provide 24/7 security across the entire conservation areas.
Wildlife Drones
Biodiversity intervention area: Invasive Species Management, Data
Wildlife Drones provides government agencies and conservation organisations with the unprecedented ability to track the movements of multiple animals in real time – serving not just as a tool for research, but for better management of invasive species, and to prevent human-wildlife conflict. For example, their products are currently being used in the US to locate and eradicate the hard-to-find nests of the Asian Giant Hornet – also called "Murder Hornets" – that are devastating bee populations in the US. Their innovation is an advanced radio-telemetry sensor, designed to easily attach to off-the-shelf drones. Connected to a base station with embedded software, it allows pilots to track animals over as much as 23,000 ha of land in a single day, in place of the labourious hand-held tracking otherwise used — where users had to traverse complex landscapes to locate single animals, and risk losing their signals within a heartbeat as their specimen speeds away. Building on this core tech capability, Wildlife Drones are expanding to include multi-sensor data collection and a comprehensive Nature Data Insights (NDI) portal for corporate biodiversity accounting.
Wilderlands
Biodiversity intervention area: Access to Finance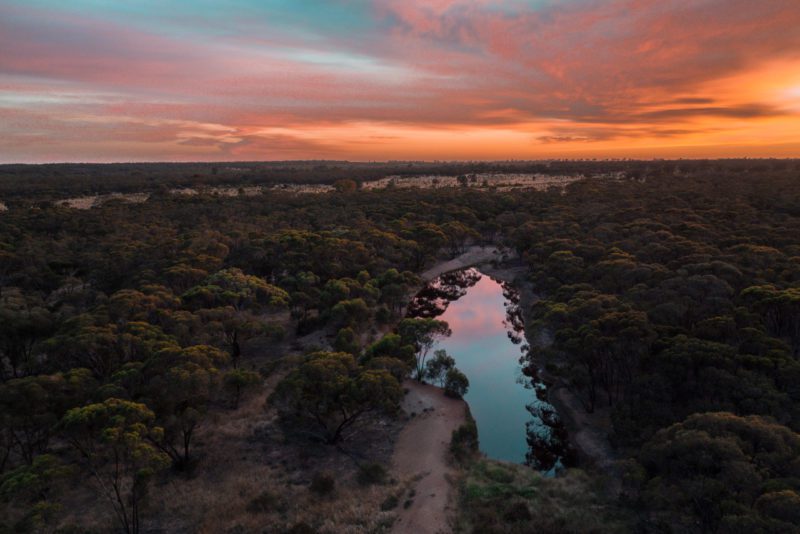 Wilderlands is making it easier for corporates and everyday people to channel financing into biodiversity conservation through their Biological Diversity Unit (BDU), which represents one square metre of vulnerable land protected in perpetuity by their partner project owners, and verified by independent ecologists. The platform currently has over 5 million units of BDUs registered across 4 Australian projects with renowned land management company Cassinia Environmental, and was launched in August 2022.
Place-based Nature-based Solutions
Groundup Conservation
Biodiversity intervention area: Capacity-Building, Consultancy
GroundUp Conservation works with Indigenous People and Local Communities (IPLCs) in India and Nepal, to incubate grassroots enterprises working at the intersection of conservation and livelihoods. With this work, they aim to empower the IPLCs to lead and benefit from eco-tourism and nature-positive product markets and break the chain of long-term donor-dependence. The incubation support they provide is extensive, including both business development services and the digitising of their operations, as well as the technical capacity building, for the execution of wetland restoration projects. By the end of 2023, they aim to restore 1,500 hectare of wetlands to support recovery of critically endangered species in the region, such as the Gangetic Dolphin and Asian Elephants.
TORAJAMELO
Biodiversity intervention area: Alternative livelihoods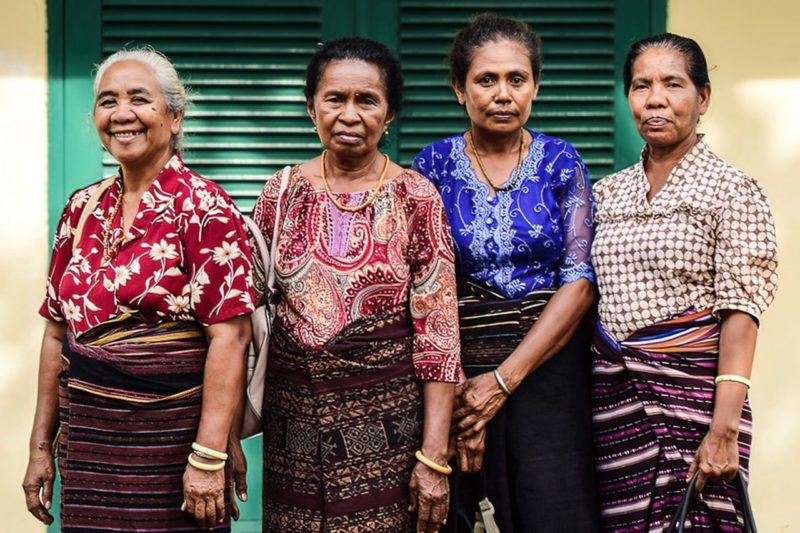 TORAJAMELO works with local indigenous women weavers across Indonesia to produce artisanal fashion and provide alternative livelihoods to seasonal monocrop agriculture, which may lead to greater land clearances. They are now moving upstream to work with their weavers to establish a 1,000 ha regenerative mixed-crop farm that will produce some of TORAJAMELO's raw materials (like cotton). By coming in as collaborators and offtakers, TORAJAMELO will be providing training on regenerative agriculture practices in partnership with experts in the field, and providing increased income security for the long-term care of the land.
SmartAgro Sustainable Innovations
Biodiversity intervention area: Capacity Building, Tools for Regeneration, Access to Finance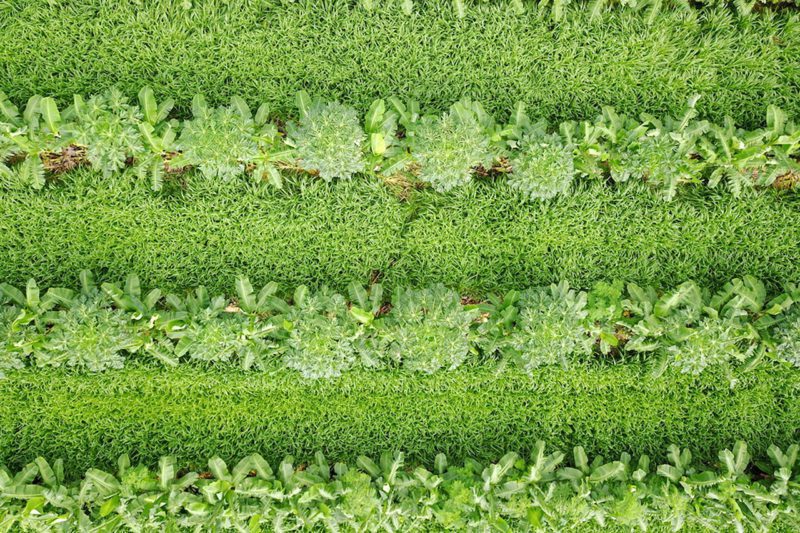 SmartAgro Sustainable Innovations provides a full-suite regenerative agriculture product and service package for farmers in Southeast Asia to increase profits, enhance the resilience of farming systems, and reduce Greenhouse Gas emissions. SmartAgro's offerings include farm design and agronomic consulting, supply of diverse seeds, bio-inputs, and specialized machinery. They are also developing a payment system for ecosystem services with a consortium of partners including CIRAD.