An historic announcement was made this past January at the trilateral North American Leaders Summit, though it may have escaped widespread media attention. For the first time, President Biden, Prime Minister Trudeau of Canada, and President López Obrador of Mexico pledged to collaborate on "a Food Loss and Waste Reduction Action Plan by the end of 2025." This plan aims to halve food loss and waste by 2030, aligning with various national and international frameworks, including the United Nations Sustainable Development Goals (SDGs).
This commitment was one of only six climate change mitigation strategies to come from the Summit. It stands alongside more well-known decarbonization strategies such as developing electric vehicle infrastructure and conserving land and ocean areas. Considering that 38% of food in the U.S. goes uneaten, contributing to greenhouse gas emissions equivalent to 84 million passenger vehicles driven for a year, this focus on food waste is long overdue.
The three leaders also committed to reducing emissions of methane from the solid waste and wastewater sector by at least 15% from 2020 levels by 2030. Methane is a greenhouse gas that is 80 times more potent than carbon dioxide – yet because of its relatively short residence time in the atmosphere, methane reduction is considered to be an "emergency brake" for climate change, a lever that we can pull to buy us more time to address carbon dioxide. Importantly, municipal solid waste landfills – where wasted food is the primary input – are the third largest source of methane in the U.S.
These commitments, along with other recent legislative actions, highlight the growing recognition of food waste reduction as a vital tool in combating climate change. And the urgency of this issue was underscored throughout this summer by shocking images of smoke-filled streets in New York City, wildfires in Maui and Canada, and record temperatures across the country. These events are not isolated; they are part of a pattern of extreme weather driven by climate change. The effects are not in the distant future; they are here and now.
All of which is why now may be the opportune time to address the "low-hanging fruit" of food loss and waste. Since the beginning of this decade, sparked in part by the COVID-19 pandemic, the United States has been experiencing what I call a "food waste moment" that's characterized by three main themes: rising prices and lingering supply chain disruptions that can make food seem more difficult to obtain; a rise in food delivery and other service options that raise consumer expectations about the "instantaneous nature" of food availability; and broader concerns over larger global issues like the climate crisis that have left consumers looking for ways to exert more control over their own lives. Together, these factors provide a unique opportunity for businesses, funders, and policymakers to drive action that can decrease waste.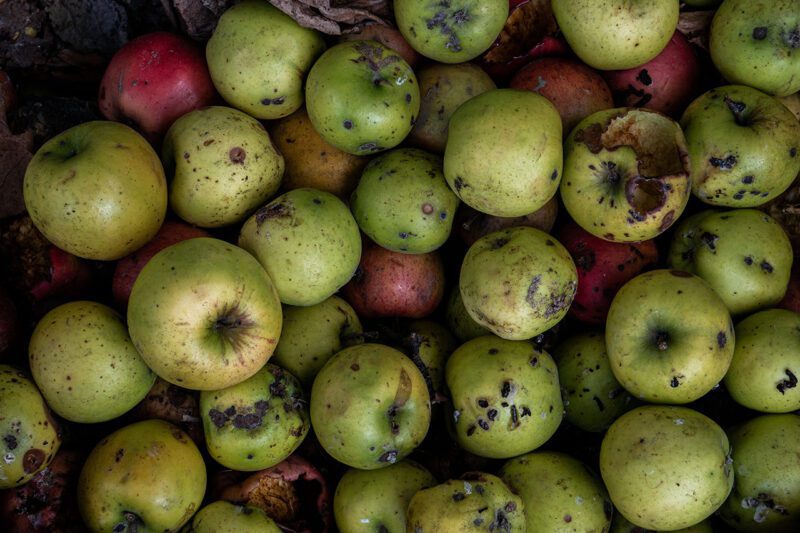 The food system is responding to this moment. Businesses across the U.S. and globally are publicly committing to reduce waste within their operations. Companies like IKEA, Kroger, General Mills, and Del Monte are making significant progress. New start-ups offering innovative solutions are launching regularly, including those that leverage artificial intelligence and machine learning to better forecast demand so retailers order the right amount of each product. Media attention to the issue has also doubled since 2020.
Despite these advances, the goal of a 50% reduction is still distant. Food waste is a complex, systemwide problem that requires systemwide action. More businesses, funders, jurisdictions, and households must commit to reducing waste. An estimated $18 billion is needed annually to develop and scale food waste solutions, with $5 billion of that amount coming from catalytic sources with the patience and risk-tolerance to unlock impact. And importantly, that $18 billion investment could result in a four-to-one net economic benefit – along with greenhouse gas emissions reductions, water savings, meals recovered, jobs created, and more.
The historic food waste commitment from the North American Leaders Summit to reduce food waste by 50% by 2030 is a pressing reminder that we must all rise to meet the food waste moment. With that year fast approaching, there is no time – or food – to waste.