Finding Funding That Fits
Thursday, May 18, 2023
12:00 PM - 1:10 PM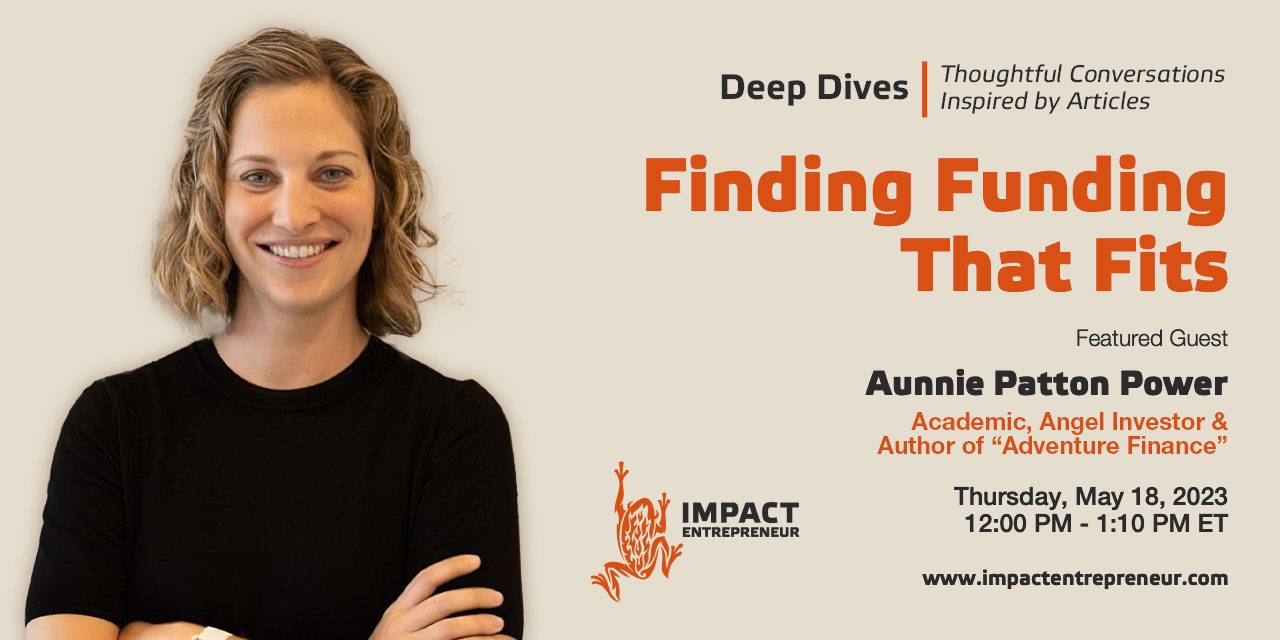 In her book, Adventure Finance, Aunnie Patton Power writes, "The venture capital model doesn't work — at least not for 99% of startups and small businesses. In this 99% are a lot of companies with incredible potential: businesses headed by female founders and those from diverse racial backgrounds, organizations headquartered outside of venture capital hubs, and purpose-driven enterprises that are creating social and environmental impact alongside financial success. Counter to what the press-savvy venture capital world would have you believe, there are a lot of funding options out there for startups and small businesses…. from revenue-based financing to recoverable grants to redeemable equity to distributed ownership and more."
In this Deep Dive, Impact Entrepreneur welcomes Aunnie Patton Power to discuss self-assessments that enterprises can do to identify the type of capital that best fits their needs, and the evaluation criteria and innovative finance options funders can use in supporting impact enterprises at varying stages and of different types. Aunnie will share useful resources that help on the funding journey, and answer both funders' and prospective fundees' questions about their own approaches.
About Our Deep Dives
Deep Dives are hour-long Zoom Meetings: Live Q&A Sessions (as opposed to our Zoom Webinars, where the audience is in View-Only Mode) between the our featured guest and our members and readers. Be sure to come bearing questions!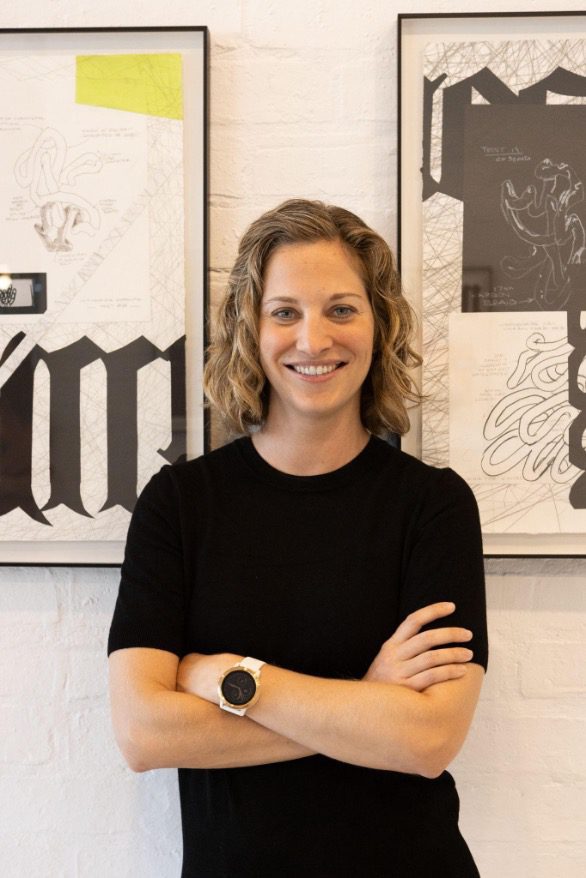 Aunnie Patton Power
Aunnie Patton Power is an Academic, Advisor, Author and Angel Investor with a focus on directing innovative financing to organizations that create positive social and environmental impact. She is an Associate Fellow at the University of Oxford's Saïd Business School, a visiting fellow at the London School of Economics' Marshall Institute, an Impact Fellow at The ImPact and the Academic Director for the BEAM Network. Aunnie works with funders globally to design innovative financing instruments and deploy capital sitting the investment committees of Sanlam Investments and Nyala Venture and the social and ethics board committee at JUMO. She also founded Impact Finance Pro, a careers platform and is a founding member of the Dazzle Angels, a female angel investing group. Her first book, Adventure Finance, was published by Palgrave Macmillan in 2021 and she is working on her second book.
A reformed M&A investment banker, Aunnie began her impact investing career in 2010 with Unitus Capital in Bangalore and has since worked with start-ups, intermediaries, funds, family offices, foundations, corporates and governments across Africa, Asia, Europe, and North America. Aunnie's work has been published throughout the world, including by the Oxford University Press, the Stanford Social Innovation Review (SSIR), the World Economic Forum, Impact Investing Policy Collaboration and as Massive Open Online Courses on Coursera and GetSmarter.