The Impact of the Creative Economy
Thursday, October 21, 2021
12:00 PM - 1:15 PM
In her article, Impact Investing in the Creative Economy Today, Upstart Co-Lab Founding Partner Laura Callanan writes, "The creative economy is not only one of the most rapidly growing sectors of the world economy, it is also highly transformative in terms of income generation, job creation, and export earnings. But opportunities are often unevenly distributed and, unless efforts are made, the environmental toll of this growth can be severe. There is the chance now – before the sector grows even larger – to shape the creative economy to be more inclusive and sustainable."
In this live, virtual fireside chat and audience Q&A, Impact Entrepreneur's Laurie Lane-Zucker welcomes Laura Callanan to discuss the important role that the Creative Economy has in inspiring transformational change and creating impactful benefits across a wide geography of economic sectors, such as Ethical Fashion, Sustainable Food, Social Impact Media, and other creative businesses.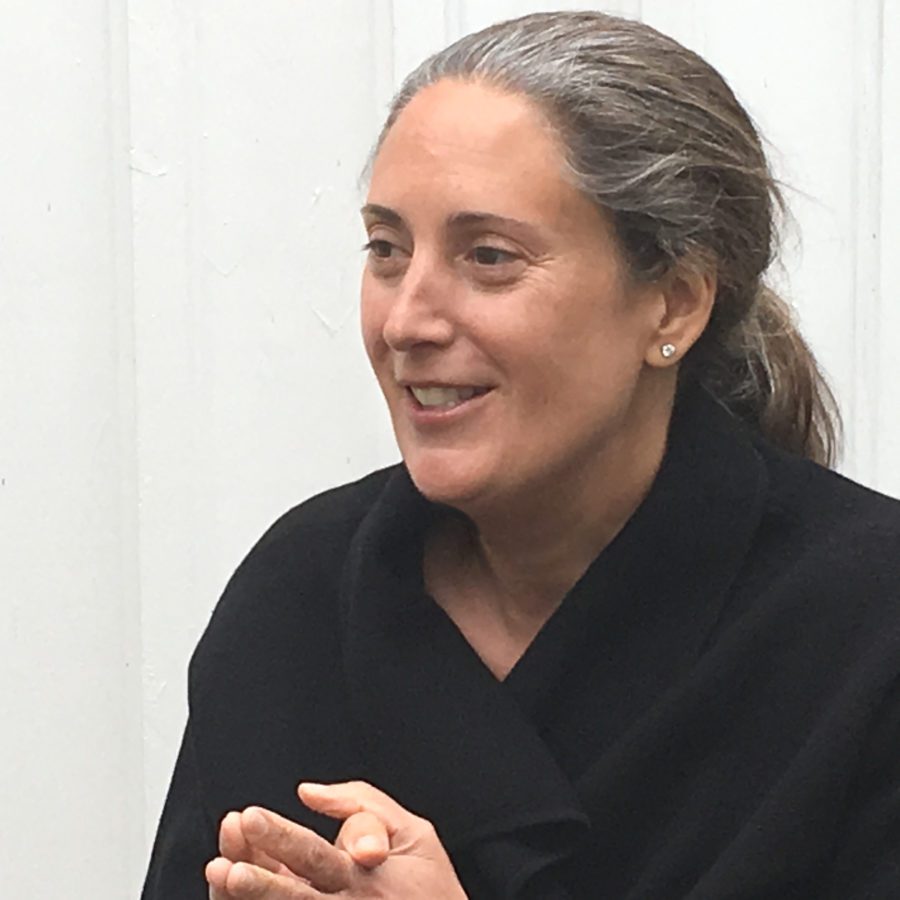 Laura Callanan
Laura Callanan, founding partner of Upstart Co-Lab, is disrupting how creativity is funded by connecting impact investing to the creative economy. Laura was senior deputy chair of the National Endowment for the Arts leading grant-making, operations and research before launching Upstart Co-Lab. Laura was a consultant with McKinsey & Company's Social Sector Office and associate director of the Rockefeller Foundation where, in addition to responsibilities managing the endowment, she co-led impact investing including investments in the creative economy with Smithsonian Folkways Records and netomat. Laura has been visiting fellow at the Federal Reserve Bank of San Francisco, scholar in residence at UC-Berkeley/Haas School of Business, visiting scholar at the American Academy in Rome, and recipient of a Rockefeller Foundation Bellagio Fellowship. She is a board member and immediate past chair of the GlobalGiving Foundation, is an advisor to Shift Capital, and a member of the British Council Policy and Evidence Centre for the Creative Industries – International Council.
Laurie Lane-Zucker
Laurie Lane-Zucker is Founder and CEO of Impact Entrepreneur, LLC, an impact economy business that hosts the Impact Entrepreneur Network — a large, global network of "systems-minded" entrepreneurs, investors and scholars of social and environmental innovation — and publishes Impact Entrepreneur Magazine. For over 30 years, Laurie has been a "pioneer" (Forbes) and recognized leader in sustainability, social enterprise, and impact investing. Laurie was the founding Executive Director of the international environmental organization, Orion Society, which publishes the celebrated Orion Magazine, as well as the founder of a global sustainability think-tank, the Triad Institute, and Hotfrog, a Founding B Corporation, GIIRS Pioneer Company, and the first company ever to complete an equity transaction on an impact investment exchange. Laurie is the bestselling and multiple award-winning publisher and editor of books and magazines on sustainability and social impact, and the author of numerous articles on entrepreneurship and impact investing. Laurie is contributing author of the recently published, bestselling textbook from World Scientific, Sustainability: Business and Investment Implications (2023).