The Invisible Engine: Informal Economies and Their Impact on Financial Inclusion
Thursday, July 13, 2023
12:00 PM - 1:10 PM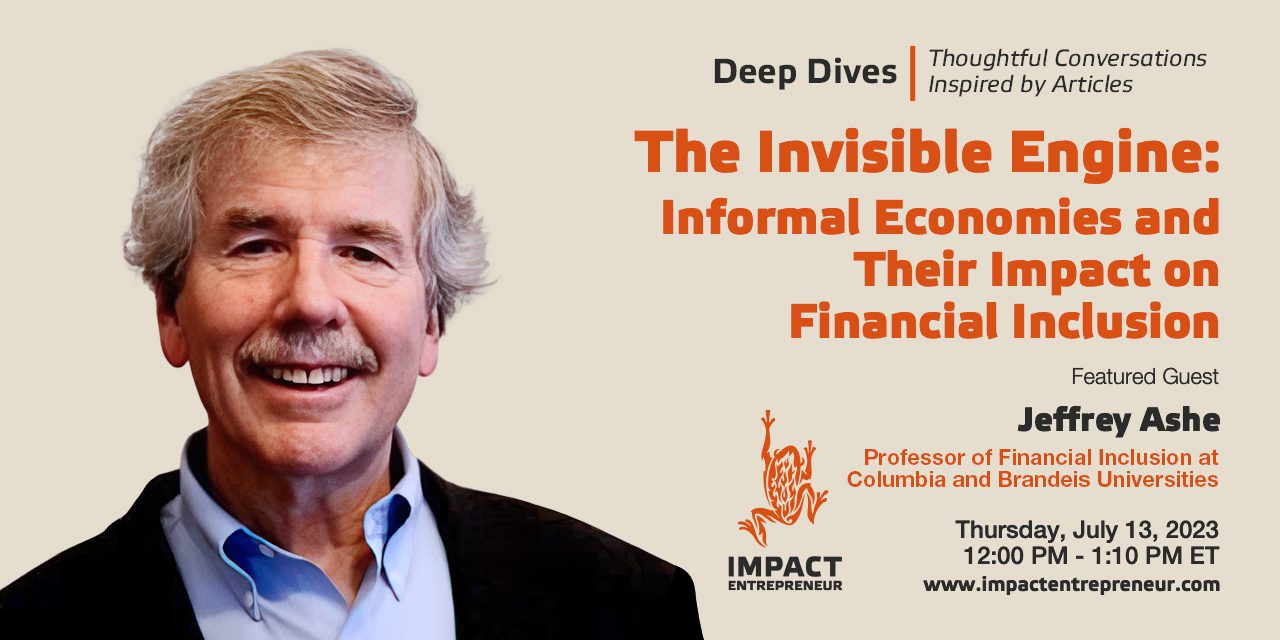 Join us for an engaging Deep Dive session with Jeffrey Ashe, author of the compelling Impact Entrepreneur Magazine article, "How Immigrants and Villagers Create Their Own Financial Inclusion: What We Can Learn from Informal Economies." This session will explore the often overlooked yet vital world of informal economies that Jeffrey describes as, "the under-recognized and under-resourced domain of financial inclusion."
In this interactive dialogue, we'll delve into the intricacies of how immigrants and villagers worldwide have innovatively created their own financial systems. Jeffrey notes, "They save together, lend to each other, and invest jointly in each other's businesses." These powerful grassroots economic systems, while often invisible to mainstream economic analysis, present untapped potential for impact entrepreneurs and investors. Together, we'll discuss ways to support and amplify these initiatives to foster broader financial inclusion, identify opportunities for collaboration and investment, and learn valuable insights from these robust, resilient, and resourceful financial networks. Whether you're an impact investor, entrepreneur, or philanthropist, this session promises to widen your perspective on financial inclusion and inspire new pathways for your impact journey.
About Our Deep Dives
Deep Dives are hour-long Zoom Meetings: Live Q&A Sessions (as opposed to our Zoom Webinars, where the audience is in View-Only Mode) between the author(s) or subjects of a Magazine article and our members. Be sure to read the article in question and come bearing questions!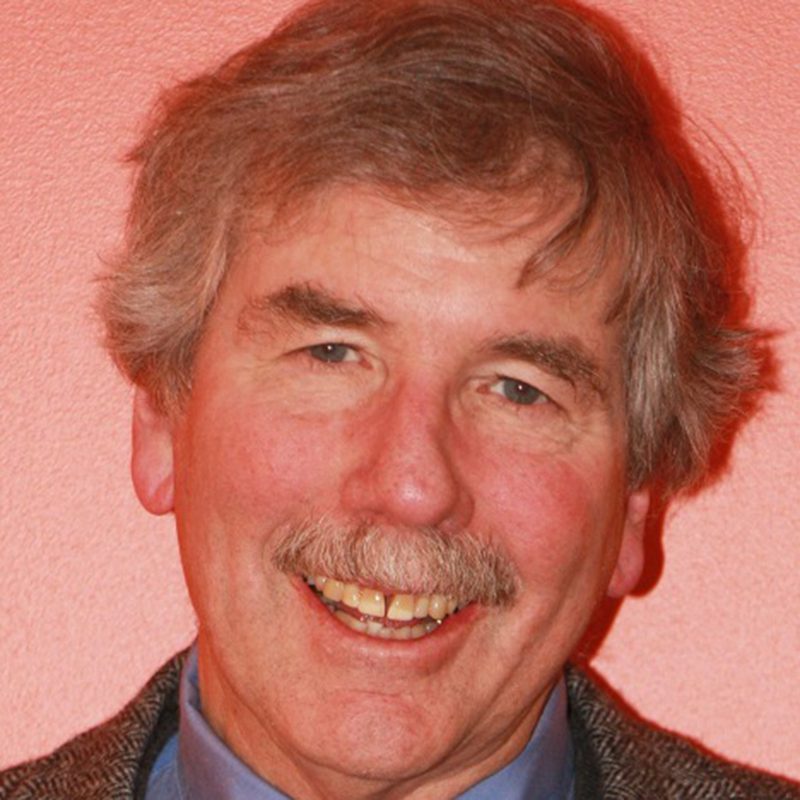 Jeffrey Ashe
Jeff Ashe is a microfinance pioneer. He introduced peer group lending to Acción in 1980 and later in thirty-four countries including the United States. He led Oxfam's Saving for Change Initiative where local partners organized 704 thousand women into savings groups. He teaches financial inclusion at Columbia University and Directs Grassroots Finance Action. His book, "In Their Own Hands: How Savings Groups are Revolutionizing Development" has been well received.