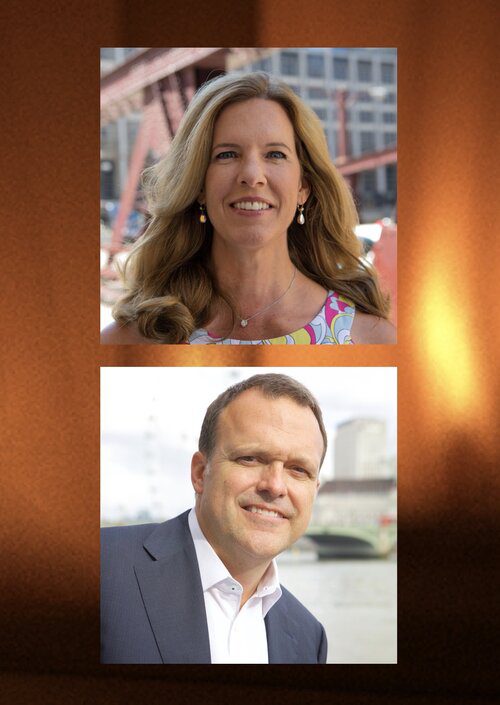 $15.00
Content: Video Webinar Presentation with Q&A
Length: 1:13:31
Premium Members get free access to the entire catalog of past webinars as well as invitations to upcoming, live programs.
$15.00Add to cart
The landscape of impact private equity funds has changed dramatically. Over the last ten years, the number of funds has grown from approximately 30 to approaching 1,000. A decade ago, the average fund size was in the tens of millions and typically had a generalist approach to the impact themes in which it invested. Today, the average fund size is in the hundreds of millions of dollars and the funds invest in both a broad array of impact themes to very specific themes, such as aquaculture, education technology, cleantech, ESOPs and ethnic diversity, to name a few. The returns have been promising. In a recent analysis, impact funds performed as well or better than traditional private equity fund counterparts of their same vintage year.
In this program, Impact Entrepreneur's Laurie Lane-Zucker welcomes Amy Francetic of Buoyant Ventures and Michael Whelchel of Big Path Capital to review the impact private equity landscape. We will discuss, among other topics:
What has changed over the last 10 years

What the data says about returns

Which impact themes are invested in most frequently

How fund managers balance return and impact

Lessons learned from raising and running a fund

Who typically invests in funds
Featured Guests
Amy Francetic
Amy Francetic is founder and Managing General Partner of Buoyant Ventures, a new venture fund in Chicago that aims to invest in digital climate solutions for energy, transportation, agriculture, and the built environment. Her career spans over 20 years of high technology entrepreneurship, private equity, and research. Amy previously founded and led Energize Ventures, a $165mm venture fund that invests in digital technologies that optimize energy equipment and infrastructure. She oversaw the Fund's investment activities and operations. She also co-founded and served as CEO of technology accelerator Clean Energy Trust, which has invested in dozens of early-stage clean energy companies across the Midwestern US. She remains involved and now serves as Chair of its Board of Directors. Amy also held roles at private equity firm MVC Capital, helping to open the Chicago office, and at Stanford Research Institute where she worked on an early version of the voice recognition technology that became Siri. Earlier in her career, she was co-founder and CEO of a consumer technology company that was funded by Microsoft co-founder, Paul Allen, and that she sold to the Danish toy company, Lego Systems. Amy also helped fundraise for mobile gaming company, GluMobile, on whose board she served until it went public on the NASDAQ.
In addition to the Clean Energy Trust board, Amy serves on the Advisory Board for the WISER Institute at the Illinois Institute of Technology. In 2020 Crain's recognized her for the third time as one of Chicago's Top 50 Technology Leaders. In 2019 she was honored by Streetwise as one of the "20 Most Inspiring Chicagoans." In 2015 she was an Emerging Leader at the Chicago Council for Global Affairs. In 2014 she was awarded the Corporate Citizen of the Year Award from the Executives' Club of Chicago, and Leading Woman in Technology from the Illinois Technology Association. Amy is a regular lecturer in energy and entrepreneurship at Northwestern University and the University of Chicago's Law School. She has a BA from Stanford University.
Michael Whelchel
Michael Whelchel is Co-Founder and Managing Partner of Big Path Capital, "impact investing's investment bank", a boutique impact investment bank focused on providing Corporate Finance, M&A, and Placement Agent services to impact companies and funds globally. Big Path has worked with over 180 impact and sustainable companies and funds, more than any firm in the sector.
In 2007 the old economy driven by the single gear of profit maximization reached a dead end in the financial crisis. It was a moment of reckoning during which Michael left his fifteen-year career in private equity to form Big Path Capital with his partner, Shawn Lesser, leveraging the engine of capitalism for an expansive economy built on natural, social, and financial capital. Recognizing that impact investing isn't just a different way of investing but a superior way of deploying capital, Michael is committed to challenging the status quo and to raising the expectation of capital. In this vein, Big Path has created a number of first-in-class initiatives demonstrating SmarterMoney+: Maximize impact, Maximize return. These include the Five Fund Forum, Impact Capitalism Summit, and Impact & Sustainable Trade Missions.
Michael received his BA summa cum laude, Phi Beta Kappa from the University of the South in Sewanee, TN and received a joint MBA and MEM (Master of Engineering Management) from the Kellogg School of Management, Northwestern University.
Laurie Lane-Zucker
Laurie Lane-Zucker is Founder and CEO of Impact Entrepreneur, LLC, an impact economy business that hosts the Impact Entrepreneur Network — a large, global network of "systems-minded" entrepreneurs, investors and scholars of social and environmental innovation — and publishes Impact Entrepreneur Magazine. For over 30 years, Laurie has been a "pioneer" (Forbes) and recognized leader in sustainability, social enterprise, and impact investing. Laurie was the founding Executive Director of the international environmental organization, Orion Society, which publishes the celebrated Orion Magazine, as well as the founder of a global sustainability think-tank, the Triad Institute, and Hotfrog, a Founding B Corporation, GIIRS Pioneer Company, and the first company ever to complete an equity transaction on an impact investment exchange. Laurie is the bestselling and multiple award-winning publisher and editor of books and magazines on sustainability and social impact, and the author of numerous articles on entrepreneurship and impact investing. Laurie is contributing author of the recently published, bestselling textbook from World Scientific, Sustainability: Business and Investment Implications (2023).