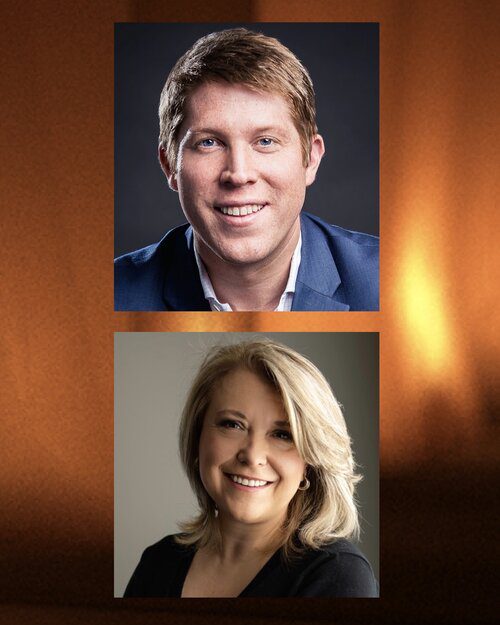 $15.00
Content: Video Webinar Presentation with Q&A
Length: 1:13:46
Premium Members get free access to the entire catalog of past webinars as well as invitations to upcoming, live programs.
$15.00Add to cart
According to the Kauffman Foundation, 83% of U.S. entrepreneurs do not access traditional debt or equity. Many more are left behind due to race, ethnicity, gender or geography. For example, black entrepreneurs receive three times less venture capital then white-owned businesses and all-women founding teams receive only 2.2% of available venture funding. We need to rebuild our capital infrastructure to deliver capital to entrepreneurs on a much more equitable basis — especially if we hope to recover from the devastation of Covid-19.
In this program Impact Entrepreneur's Laurie Lane-Zucker welcomes Ross Baird (Blueprint Local, Kauffman Foundation's Capital Access Lab, Village Capital) and Agnes Dasewicz (Kauffman Foundation's Capital Access Lab, formerly Rockefeller Foundation Fellow, USAID) for an exploration of how the challenges faced by traditionally underserved entrepreneurs are inspiring new, innovative approaches to financing those businesses and unlocking new reserves of desperately needed capital.
Featured Guests
Ross Baird
Ross Baird is the founder and CEO of Blueprint Local, a national platform for people to invest in their communities. Blueprint Local is a leading platform in the US for investors who want to invest in their communities for attractive returns and meaningful impact. Blueprint has invested in critical efforts to build wealth in distressed communities, such as the redevelopment of Baltimore's historic Penn Station. In early 2020, Forbes named Blueprint as a top 10 Opportunity Zone fund. 
Ross has been a leader in "one-pocket investing," investing in sustainable and successful strategies while providing a positive impact to society, for over a decade. Prior to founding Blueprint, Ross was the co-founder and CEO of Village Capital. Village Capital has grown to the largest organization in the world supporting impact-driven, seed-stage startups, backing 1,000 entrepreneurs worldwide through programs, and invested in over 100 through its affiliated fund. Ross is also an Innovator-in-Residence with the Ewing Marion Kauffman Foundation, where he helped create the Capital Access Lab, a program to provide innovative ways to support the 83% of entrepreneurs who do not receive venture capital or a bank loan. He also is the author of the best-selling book, "The Innovation Blind Spot: Why we Back the Wrong Ideas, and What to Do About It."
Ross is serves on a number of local and national nonprofit boards.  He is on the board of Village Capital, the American Economic Liberties Project, the University of Virginia Alumni Association, and Social Enterprise @UVA. He has a MPhil from the University of Oxford, where he was a Marshall Scholar, and a BA from the University of Virginia, where he was a Truman Scholar and a Jefferson Scholar.
Agnes Dasewicz
Agnes Dasewicz has more than 25 years of experience in private equity and impact investing, including launching a new impact investing fund, and starting investment initiatives for the U.S. government and the World Bank Group. She is currently working with the Kauffman Foundation to scale up the Capital Access Lab, a new initiative to spur the formation of funds that increase capital investment to underserved entrepreneurs in the U.S. Agnes was a Fellow at the Rockefeller Foundation, where she worked to bring private investment to underserved communities in the U.S and develop new capital models where private and public resources are combined to support local businesses and create economic growth in impoverished neighborhoods.
Agnes started her work in finance in the 1990s, when she was part of the founding team of the Small Enterprise Assistance Fund (SEAF), where she now sits on the Board of Directors. She worked as an investment officer for the first large private equity fund in Eastern Europe, AIG's New Europe Fund, and as a manager at the International Finance Corporation (IFC). She was also the co-founder of the Grassroots Business Fund (GBF), a $60 million impact investing fund that provides sustainable economic opportunities to millions of people at the base of the economic pyramid. As Director at the U.S. Agency for International Development (USAID), Agnes was behind some of the most significant accomplishments in development finance – the launch of Power Africa and the establishment of the Office of Private Capital and Microenterprise at USAID. Agnes is also a Senior Associate at the Center for Strategic and International Studies in Washington, D.C. and serves on the Funding Committee of Convergence Blended Finance.
Laurie Lane-Zucker
Laurie Lane-Zucker is Founder and CEO of Impact Entrepreneur, PBC, an impact economy business that hosts the Impact Entrepreneur Network — a large, global network of "systems-minded" entrepreneurs, investors and scholars of social and environmental innovation — and publishes Impact Entrepreneur Magazine. For over 30 years, Laurie has been a "pioneer" (Forbes) and recognized leader in sustainability, social enterprise, and impact investing. Laurie was the founding Executive Director of the international environmental organization, Orion Society, which publishes the celebrated Orion Magazine, as well as the founder of a global sustainability think-tank, the Triad Institute, and Hotfrog, a Founding B Corporation, GIIRS Pioneer Company, and the first company ever to complete an equity transaction on an impact investment exchange. Laurie is the bestselling and multiple award-winning publisher and editor of books and magazines on sustainability and social impact, and the author of numerous articles on entrepreneurship and impact investing.