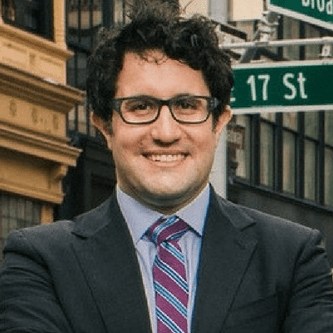 $15.00
Content: Video Webinar Presentation with Q&A
Length: 1:13:04
Premium Members get free access to the entire catalog of past webinars as well as invitations to upcoming, live programs.
$15.00Add to cart
In a recent Forbes article, Circulate Capital's founder Rob Kaplan writes, "We now know the acceleration of plastic waste into our environment contributes to consequences that go far beyond the health of the world's ocean — mismanaged plastic waste is a serious public health problem. It is estimated that just 14% of plastic packaging is collected for recycling globally. Of the remainder, about 14% of packaging is incinerated, 40% is sent to landfill and more than 30% leaks into the environment. More than 2 billion people worldwide lack access to waste management services. Without other options, this means millions of tons of plastic are dumped into rivers, where plastic flows into the ocean or burned."
In a follow-up Forbes article, Kaplan adds that, "Over the longer-term, solving the ocean plastic crisis will be all about scale, and the only way we can achieve scale is by getting more institutional investors into the game. Investors can accelerate these efforts by promoting the waste management and recycling sector within the investment community to attract further investments and investors. They can also allocate more capital to the waste management and recycling sectors."
In this program, Impact Entrepreneur's Laurie Lane-Zucker welcomes Rob Kaplan of Circulate Capital to discuss the ways in which impact investors are helping to address one of the world's most daunting environmental crises by funding plastics innovation and new supply chain solutions, as well as better supporting the recycling value chain.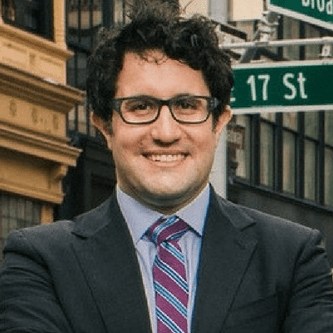 Rob Kaplan
Rob Kaplan is Founder and CEO of Circulate Capital, which he established to deploy catalytic capital in partnership with leading corporations and investors to scale solutions that advance the circular economy and prevent the flow of plastic waste into the ocean in South and Southeast Asia. Circulate Capital's model relies on supporting the local innovators implementing solutions on the ground, in partnerships with global corporations to leverage their supply chains to drive scale, and on incentivizing a new generation of entrepreneurs to build a fresh pipeline of investable projects.
His expertise also let Rob to become a Forbes contributor and a recognized speaker at high level conferences addressing the ocean plastic issue and/or the role of investors in advancing the circular economy. Rob is Co-founder and Senior Advisor to Closed Loop Partners, an innovative platform for impact investing, sustainability and the circular economy. As Managing Director, Rob oversaw strategy and new business model development, as well as day-to-day operations. The Fund has deployed more than $60M into recycling and circular economy investment opportunities focused in North America.
Rob also served as Director of Sustainability for Walmart Stores, Inc. where he was responsible for packaging, customer engagement, and integration with the Consumables business, including personal care and household cleaning. Rob previously led Walmart's cross-functional efforts to eliminate 20 million metric tons of greenhouse gas from the supply chain. Before joining Walmart, he helped lead corporate responsibility and brand strategy for Brown-Forman Corporation, which produces and markets spirit brands such as Jack Daniel's. Rob developed marketing strategies to engage consumers, improve social and environmental performance, and advance business objectives. Rob received his MBA from the Haas School where he studied marketing, corporate responsibility, and social entrepreneurship. Prior to graduate school, Rob was State Communications Director for Fight Crime: Invest in Kids California and a political consultant for M&R Strategic Services in Washington, DC. Rob received his undergraduate degree in political communication from George Washington University where he learned that perception is reality.
Laurie Lane-Zucker
Laurie Lane-Zucker is Founder and CEO of Impact Entrepreneur, PBC, an impact economy business that hosts the Impact Entrepreneur Network — a large, global network of "systems-minded" entrepreneurs, investors and scholars of social and environmental innovation — and publishes ImpactEntrepreneur.com. For over 30 years, Laurie has been a "pioneer" (Forbes) and recognized leader in sustainability, social enterprise, and impact investing. Laurie was the founding Executive Director of the international environmental organization, Orion Society, which publishes the celebrated Orion Magazine, as well as the founder of a global sustainability think-tank, the Triad Institute, and Hotfrog, a Founding B Corporation, GIIRS Pioneer Company, and the first company ever to complete an equity transaction on an impact investment exchange. Laurie is the bestselling and multiple award-winning publisher and editor of books and magazines on sustainability and social impact, and the author of numerous articles on entrepreneurship and impact investing.