Shanya Amarasuriya, a fifth-generation heir to the eminent Singapore jewelry firm, B.P. de Silva, wears the glimmering mantle of responsibility with resolute purpose. Steered by the entrepreneurial legacy of her forefathers, she embraces the business's intricate web of stories, its hundred-and-fifty-year history, and the pursuit of more than profit: a B Corp certification, adherence to family values, and the aspiration to inspire change worldwide.
B.P. de Silva's narrative begins in 1869 with the arrival of Balage Porolis de Silva from Ceylon. This intrepid founder birthed a small jewelry business in 1872 by selling Sri Lankan gemstones door to door, gradually nurturing it into a thriving shophouse storefront. He leveraged his design acumen and access to Sri Lanka's finest gemstones to create masterpieces for the world, from royals to commoners. Alongside adding the trading of quality tea to the business and serving tea in the shop, he tapped into the watch trade, establishing the firm as the agent for Omega and Tissot in Singapore.
Fate challenged the company when Shanya's grandfather expanded the business, only to be sidelined by a crippling stroke. However, Shanya's father picked up the mantle, steering the ship through stormy seas towards stability, diversifying to ensure resilience amidst market volatility.
Now, under Shanya's and her brothers' leadership, B.P. de Silva is seeing a different approach. Shanya and her brothers, specialists in their respective fields of gemology and tea, seek to return to the company's core businesses, celebrating their origin story, and representing the best of Sri Lanka and Singapore.
"Bringing thoughtful brands from Asia to the world, especially jewelry and tea, requires us to look beyond the P&L," Shanya says, acknowledging that some aspects of the business, while profitable, didn't align with their mission. This conscious alignment led to obtaining B Corp certification for B.P. de Silva Jewellers in 2022. Shanya's membership in the Family Business Network was also useful in working on impact solutions.
Shanya admits that being a B Corp brings certain restrictions. "We became more selective, reducing our supplier list by about 90 percent. It was a big step for us and our partners, setting up a code of conduct, insisting on transparency in the supply chain. The beauty of a family business is taking the long-term view and being able to make decisions that pivot to what we want to see." B Corp status is an influential tool that helps them evaluate their positive impact performance across various areas.
Shanya and her brothers stand united in their core values. "If there is any conflict, it is one where we are not fighting over things. We are fighting for things," Shanya explains, underscoring the mutual respect within their relationship with their father.
Though their father still believes in diversifying, Shanya's vision is for the company's primary pillars to remain jewelry and tea. To create synergies, the jewelry team partners with the tea business. "Having a cup of tea with a client is all about human connection. We can have a magical moment with something as simple as a cup of tea," she states.
We became more selective, reducing our supplier list by about 90 percent. It was a big step for us and our partners, setting up a code of conduct, insisting on transparency in the supply chain.
Shanya also emphasized the need to reconsider traditional metrics of success. The company pays attention to softer metrics such as teams, turnover, and culture, a practice started by her father. Even a loss-making business, as long as it has a motivated team pushing in the right direction, is a potential success story in their eyes.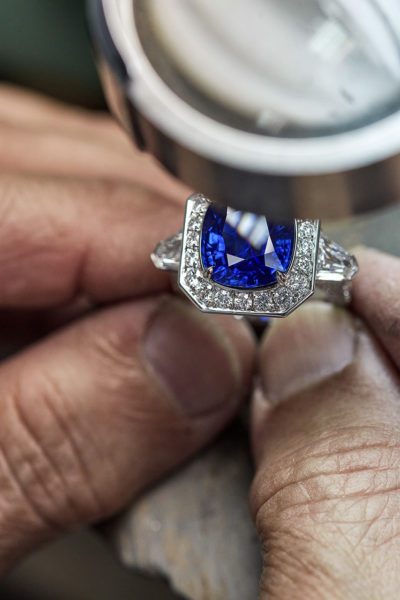 The future of B.P. de Silva Jewellers is a subject close to Shanya's heart. "It's part of our family identity, our history, our roots," she admits. Shanya's artistic nature and love for design inspired her to envision the company as more than just another jeweler. She aspires to spark hope through her work, to create jewelry that can inspire and uplift. "The business doesn't need to be the biggest in the world. I want it to stand proud as a homegrown international brand that challenges industry norms and inspires positive change," she asserts.
This perspective isn't rooted in an unrealistic dream but emerges from a commitment to transforming the family business into a beacon of hope and inspiration. "There's a lot of greed in this world. I want to stay away from that and create something more inspirational," she remarks. These sentiments echo the broader mission of B.P. de Silva Jewellers: to be more than just a commercial entity, as an enterprise that positively influences its surroundings.
Furthermore, her vision for the company includes ensuring its continued legacy. "We're thinking about succession. My first love will always be design. Having responsibility as custodians of the business, we have to think broader than our personal desire, and think of what's best for the teams and businesses," she explains. The task isn't just about continuing the business, but also about infusing her love for design into the DNA of B.P. de Silva Jewellers, elevating it as a platform that can foster hope and positivity.
As the company navigates the future, the family's focus isn't merely on improving financial metrics. It is also on bettering themselves as custodians of a timeless legacy. "It's important in my generation to take B.P. de Silva Jewellers beyond Singapore for more visibility in the industry as we work to better ourselves and pass on this company like a time capsule of our values and dreams for generations to come," she muses.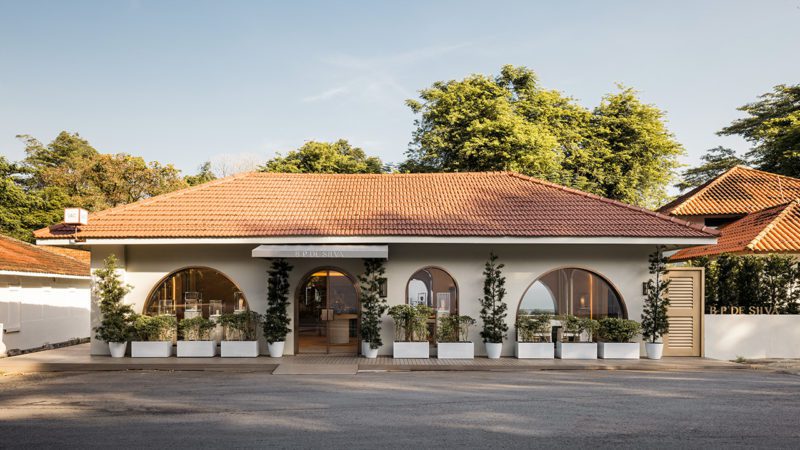 In the hands of Shanya Amarasuriya and her brothers, the century-and-a-half legacy of B.P. de Silva Jewellers isn't just preserved, it's being redefined. From a small jewelry business in 1872 to an international symbol of hope and positivity, the company, under her stewardship, is journeying toward a future that values the beauty of human connection, environmental responsibility, and the joy of giving back to the world. Her dream for B.P. de Silva Jewellers is much more than a business plan. It is a beacon of inspiration that illuminates their path forward.