The Shenandoah Valley in Virginia's Blue Ridge Mountains is renowned for its stunning vistas, even if not yet for its entrepreneurial ecosystem. But the insights that we have gained from stitching that ecosystem together hold great promise for our region and for other regions seeking to cultivate new and young businesses that create virtually all job growth in America.​
The Shenandoah Valley stretches for 143 miles, across 11 counties, along Interstate 81 from Winchester to Buena Vista. While the Interstate provides a spine that connects and strengthens the largest cities in the region, those 143 miles through the mountains keep the cities separate and distinct with little unintentional collaboration among them.
Bringing together the entrepreneurial assets that they individually host is, therefore, both a challenge and an opportunity. Maximizing that opportunity is key to the mission of the Shenandoah Community Capital Fund, where my colleagues and I are working to build a more accessible and equitable entrepreneurial ecosystem across the Shenandoah Valley. The insights gained from that work over 15 years are relevant to similarly widespread regions across America.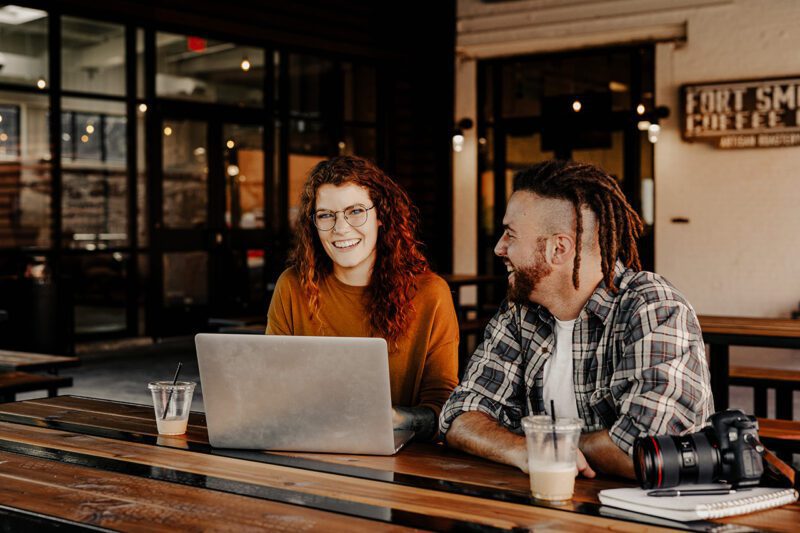 Those assets are both substantial and dispersed. Winchester, at the northern end of the Shenandoah Valley, has several co-working spaces: @The Hub and Merchant Coworking. Harrisonburg, 69 miles south of Winchester, hosts remote workers and entrepreneurs at The Perch Co-working and – soon to come – the Harrisonburg Innovation Hub. Staunton, 27 miles south of Harrisonburg, is home to the Staunton Innovation Hub. In Waynesboro, 15 miles east of Staunton, entrepreneurs gather monthly at Farmhaus Coffee. Lexington, 39 miles south of Waynesboro, convenes Black entrepreneurs at the Walker Space Hub. Buena Vista, 7 miles east of Lexington, has the Virginia Innovation Accelerator.
Each of those assets is a vital part of the regional ecosystem, but that ecosystem has historically been a collection of assets rather than an interconnected whole. That's what we've been working to address, and where the insights lie. Those insights include the following:
First, focus on the assets you have, not what you wish you had. Promote their visibility within the entrepreneurial ecosystem, highlighting all that are available. An entrepreneur in Staunton may not know what's available in Harrisonburg, even though it may be just what that person needs.
When considering assets, think not only about physical resources but also human ones. Entrepreneurs themselves should be front and center. Engage with them, listen to them, and help tell their stories.
We raise the visibility of the ecosystem through storytelling in our newsletter, social media, and a blog platform titled "Entrepreneurship in the Valley." We also created the Valley Business Compass – a digital map of the entrepreneurial ecosystem that helps entrepreneurs find what and who they need when they need it.
Each of those assets is a vital part of the regional ecosystem, but that ecosystem has historically been a collection of assets rather than an interconnected whole.
Second, convene the region's entrepreneurial support organizations. Known collectively as the Regional Ecosystem Coalition, we bring this group together every six months in a different part of the Shenandoah Valley. These meetings provide a chance to spend time together, share concerns and accomplishments, brainstorm solutions to challenges raised, and prioritize the emerging storytelling.
Ensure that the organizations being convened are inclusive and that they reach historically underserved communities. In looking for partners, seek out those that are already deeply embedded in underserved communities, even if their focus is not on entrepreneurship. Their knowledge of the communities is paramount. Expertise in entrepreneurship can be added.
We also now host an annual Shenandoah Valley Entrepreneurship Summit – being held for the second year in a row – in October this year. This event provides two days when everyone in the ecosystem – from entrepreneurs to aspiring ones, from service providers to mentors and investors – gathers to reinforce each other and be inspired by the shared energy, information, and collaboration.
Third, build ongoing relationships with "accomplices." I personally check in quarterly with about 20 people who are actively engaged in the entrepreneurial ecosystem and about 70 who want to stay informed but are not involved day-to-day. The first group includes operators of ecosystem assets as well as prominent champions of entrepreneurship; the latter group includes local government officials, chamber of commerce officials, and real estate developers. Keeping them updated is essential; getting their feedback and addressing it, as needed, is even more important.
Recognize the importance of building trust between players in the ecosystem. Trust is essential to achieving shared goals, even when individual entities may see themselves as being in competition. You can only build at the speed of trust. Be willing to be vulnerable to secure it.
Our intentional ecosystem building is inspired by The Rainforest, the landmark book by Victor W. Hwang, who has since founded the national nonprofit Right to Start, which champions entrepreneurship as a civic priority. Vital funding for our ecosystem building has come from a grant from the US Small Business Administration's Community Navigator Pilot Program and a Built-to-Scale grant from the US Economic Development Administration.
Intentional ecosystem building is essential. It holds the key to new business growth nationwide.