Understanding the impact of your projects involves assessing the tangible changes experienced by people and the environment as a result of your actions. Impact data encompasses a wide range of outcomes, including academic impact through the introduction of new knowledge, economic impact seen in job creation, environmental impact manifested in increased awareness about climate change, and policy impact that brings about changes in laws and regulations.
The effects of impact are long-term in nature and can be quite intricate and organized. To systematically plan, monitor, manage, and report on impact, the W. K. Kellogg Foundation's logic model is highly recommended. Throughout this logical approach, two critical elements must be given due consideration: stakeholders and the data (or evidence) of impact. By addressing these components, you can gain a comprehensive understanding of the broader implications of your work and contribute to meaningful, positive change in society and the world.
Throughout every phase of the logic model, it is crucial to prioritize the needs and interests of your stakeholders. Continuously posing questions like "Who stands to benefit from the project?", "In what ways will they benefit?", and "How can they actively participate in the process?" is essential. Identifying and comprehending our stakeholders are pivotal steps in gauging the true impact of our initiatives on both people and the environment.
At the outset, understanding the stakeholder landscape enables us to estimate the level of their motivation to engage with our project. As the process unfolds, this knowledge empowers us to grasp stakeholders' interests, influence, and potential roles in our endeavors. Towards the culmination of our efforts, stakeholders can emerge as valuable partners and collaborators, serving as effective communicators who convey the project's impact in a manner easily comprehensible to the wider public. By consistently keeping our stakeholders at the forefront, we foster a more profound understanding of our impact and foster stronger relationships that enhance the overall effectiveness and sustainability of our projects.
When establishing a data framework for measuring impact, it is essential to aim for "good enough" data.
In addition to understanding our stakeholders, a solid grasp of the required impact data is equally essential to assess whether our objectives are being achieved. Data plays a pivotal role in both measuring and reporting impact, serving as the foundation for informed decision-making and capturing what truly matters to both the project and its stakeholders. Without data, it becomes impossible to quantify progress, draw attention to crucial aspects, and make well-informed choices.
When establishing a data framework for measuring impact, it is essential to aim for "good enough" data, as outlined in Impact Measurement and Management for the SDGs by Duke University. This entails four attributes: (1) Quality, involving accuracy, completeness, materiality, and consistency; (2) Credibility, ensuring that decision-makers understand and trust the data; (3) Timeliness, aligning data collection frequency with decision-making timeframes; and (4) Consequences, matching data rigor with the potential impact of being incorrect.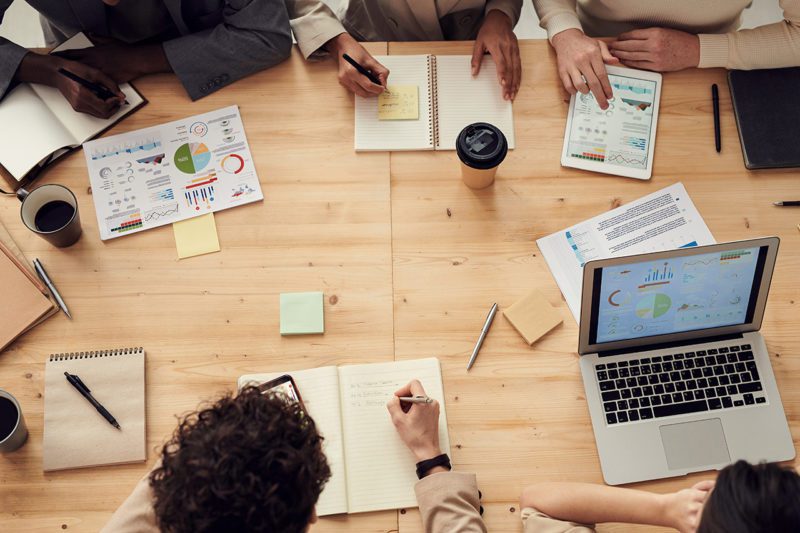 However, the data collection process should not end once the data is gathered. Rigor should be maintained in continuously collecting data, and each data collection instance should be leveraged to draw meaningful insights. The data should serve to illuminate the changes and effects of our activities and processes, guiding us to ask further questions and aiding us in making decisions on how to progress, improve our initiatives, and identify any additional data that might be required. By embracing a data-driven approach, we enhance our ability to understand and optimize the impact of our projects, fostering a culture of ongoing learning and improvement.
A data-driven approach to impact measurement ensures a coherent and compelling narrative when reporting the outcomes of projects. A well-crafted impact report draws upon a diverse array of data types, including qualitative, quantitative, and tangible evidence. For instance, a recent impact report by One Drop, an international non-profit organization focusing on water initiatives, exemplifies this approach. Since 2008, they have consistently reported on their impact, presenting not only measurable data showcasing the reach of their activities but also narratives that serve as evidence of the true significance of their impact.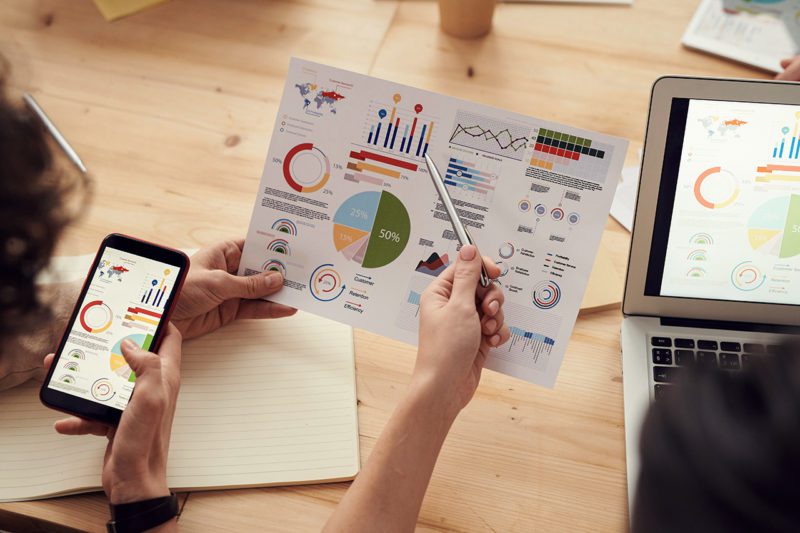 In their 2021 Impact Report, One Drop presents quantitative and tangible data, such as the percentage increase in population-wide handwashing rates and the number of people impacted by their projects. Additionally, they share firsthand accounts from their stakeholders, giving voice to those who participated in the projects and reflecting on their experiences. This mix of countable indicators and stakeholder narratives creates a convincing and verifiable representation of the breadth and depth of the impact.
By incorporating both concrete data and compelling stakeholder stories, a data-driven impact report becomes a powerful tool in illustrating the real-world effects of initiatives, reinforcing the organization's accountability, and providing a comprehensive understanding of the overall impact achieved.