Solving the issue of gender equality is about more than just fighting for equal pay or equal representation on a single day earmarked as International Women's Day. It's about giving women the opportunity – every day – to lead meaningful and dignified lives.​
Usually, when I talk to someone about the global water crisis, they nod in agreement with the importance of providing low-income communities with access to clean water and sanitation. Many people are aware that, today, 1 in 10 people around the world lack access to safe water and 1 in 4 lack access to a toilet, a privilege that many of us in developed nations often take for granted.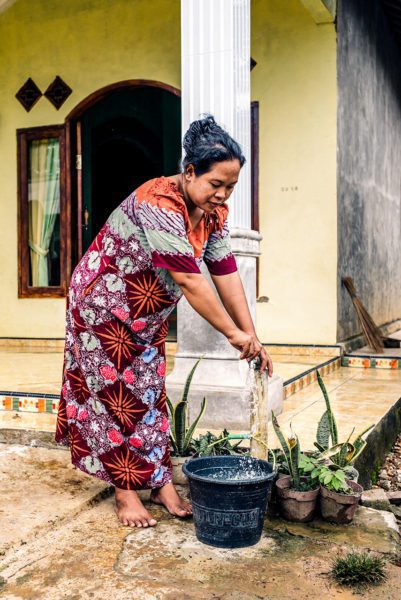 Most people also understand that climate change exacerbates water scarcity and water stress. According to an OECD study, 40% of the world's population will live under severe water stress by 2050 due to climate change and increased urbanization. Already, two-thirds of the global population experiences severe water scarcity at least one month per year.
But here is what many people do not seem to know – the water and sanitation crisis disproportionately affects women and girls. Sharing that fact typically elicits a reaction of surprise and the question "why?"
To understand how water issues affect gender equality, consider that millions of people, mostly women, spend countless hours each day collecting water from local wells, streams, or other sources. One study shows that women spend a collective 200 million hours gathering water each day. Women and girls also spend 266 million hours every day traveling to or looking for a safe place to use the bathroom, since many of them do not have access to a toilet at home. Think about what these numbers mean: each hour represents valuable time that could otherwise be spent on education, learning new skills, caring for family, or running a business. Cumulatively, this represents millions of hours in lost economic activity, which only reinforces wealth and gender inequalities. If all women had the ability to work, global GDP would rise by $28 trillion annually.
I saw the consequences of this disparity firsthand during a due diligence trip to visit KOMIDA, a savings and loan co-op near Jakarta, Indonesia that provides microloans exclusively to rural and low-income women. One of the villages served by KOMIDA was remote and most of the residents were living in poverty and didn't have access to running water. The villagers had to walk 45 minutes to be able to use a functioning bathroom. Rather than make this trip, many of the villagers would defecate directly into the river, which has widespread and negative health implications for the village and beyond.
Improved water and sanitation services make a huge difference to women in terms of health, time savings, increased income potential, and climate resiliency, not to mention increased safety and security — women and girls who use a private, household toilet are 2x less likely to face non-partner sexual violence as women who practice open defecation.
As I walked around the village meeting the women who had taken out loans from KOMIDA, I was taken to the house of a woman who had a severely disabled daughter. I could see immediately that there was a clear lack of medical equipment, food, and other supplies that would be necessary to provide quality care for the child. It was hard to think about the challenges this mother must face every day just to access safe water and reliable sanitation for her daughter and herself. The effects of climate change only exacerbate the lack of quality and reliability of these life-saving resources.
The water and sanitation crisis disproportionately affects women and girls.
But this trip also left me with an uplifting takeaway. KOMIDA is one of several microfinance organizations in the region that was supported with financing from WaterEquity, so I knew that several of the women in the village were taking out loans from KOMIDA for as little as $200. This money goes toward household water and sanitation solutions, such as wells, piped water connections, and private toilets. Through access to affordable financing, these women were empowered to solve their own water and sanitation crisis, finding the right solutions for their families and communities. Not surprisingly, these loans have a repayment rate of 98-99%, in part because the group of women shared responsibility for repayment so that even if one or two were struggling to make ends meet, the other women in their support group covered that person's share. This kind of mutual trust and cooperation shows how individuals and their communities can prosper if given access to consistent, affordable financing.
I came back from Indonesia with a new perspective on how investments in safe water and sanitation can have a transformative impact on the lives of women and girls. A recent World Bank study found that every $1 invested in water and sanitation provides a $4 economic return via increased productivity, decreased healthcare costs, and fewer premature deaths. The potential impact on women and girls is perhaps even greater, creating ripple effects that allow for more healthy, productive, and rewarding lives.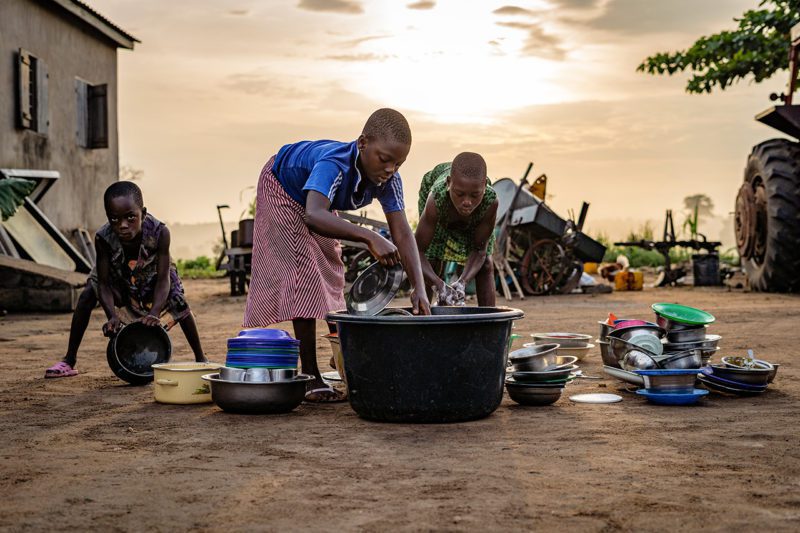 This is why WaterEquity specifically targets female beneficiaries through our investments: We integrate a gender-lens framework into our investment and decision-making processes, carefully evaluating opportunities to maximize our impact on women and girls. Gender equality is not an indirect impact of our investments, but a core component of our strategy. Since 2016, WaterEquity has deployed more than $250 million in capital to on-the-ground financial institutions — like KOMIDA — and water and sanitation enterprises spanning more than 65 investments across 16 low- and middle-income countries. 97% of the individuals directly supported by our investments are women.
WaterEquity has worked closely with the U.S. International Development Finance Corporation's (DFC) 2X Initiative (now a part of 2X Global), which is committed to addressing the unique challenges women face globally and unlocking the multi-trillion dollar opportunity they represent. A major focus of this initiative is infrastructure development and investment, like the kind needed to bring safe water and sanitation to women around the world.
After working 20+ years across both the public and private sector, I've come to understand that solving the issue of gender equality is about more than just fighting for equal pay or equal representation on a single calendar day earmarked as International Women's Day. It's about giving women the opportunity every day to lead meaningful and dignified lives. In a world of increasing water scarcity and stress, this starts with giving women access to the basic necessities they need to make decisions about their own futures.