In a world where investment opportunities seem to be increasingly well-explored and competitive, private equity (PE) in emerging markets stands out as a compelling frontier. It is not just an opportunity for significant financial returns and more diversified portfolios, but also an opportunity to make a transformative societal impact in communities that need it the most. With this rare win-win potential, why is it so untapped? For a discerning investor, emerging markets provide a lucrative and meaningful opportunity.​
Why emerging markets are critical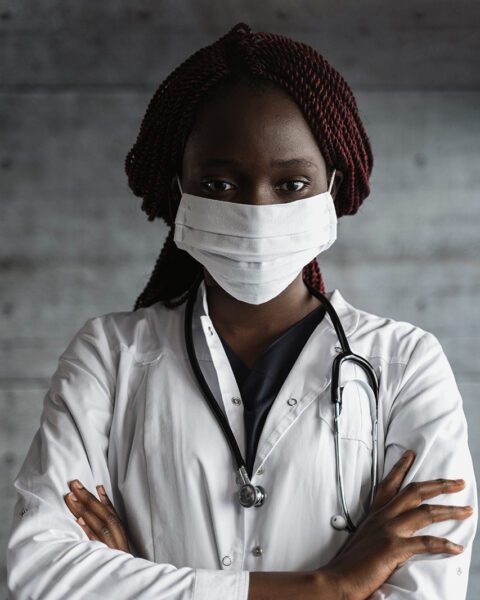 Capital is pivotal to catalyzing growth. Emerging and frontier markets, which include countries such as Indonesia, Vietnam, Peru, and Kenya, are notably deprived of this critical need. These markets are home to 90% of the world's under-30 population but only receive 25% of global PE investments. Teeming with young, ambitious minds and innovation, they are hamstrung by a lack of investment. Additionally, investments in emerging markets are particularly essential to address poverty, inequality, and environmental challenges.
Addressing challenges and misconceptions
Historically, PE investments in emerging markets have not showcased impressive returns. Returns data from Cambridge Associates points to approximately 10-12% net annual returns, lagging the 13-15% seen in developed markets, which causes many investors to steer clear of emerging markets. However, this doesn't tell the full story. First, companies in emerging markets have, on average, negligible financial leverage – a tool that meaningfully inflates the returns of their developed-market counterparts. Also, many emerging markets funds are nascent (i.e. early on the 'J-Curve'), or suffer from a limited track record, managerial inexperience, and other structural issues like poor currency risk management. These factors create a self-perpetuating cycle of underperformance and deter further investment. But these problems can be mitigated by experienced investors with a thoughtful approach.
Investments in emerging markets are particularly essential to address poverty, inequality, and environmental challenges.
Particular funding gap in growth equity
While the venture / tech space is relatively competitive in many emerging markets, with noticeable liquidity in sub-$10 million check size funding, there is a glaring lack of traditional growth equity investments to catapult successful businesses into their next growth phase. Growth equity is traditionally defined as investing primary capital to fund the expansion of companies that exhibit substantial organic growth, have proven business models, are profitable (or at least on the verge of profitability), and have no, or limited, leverage. These investments also require larger check sizes and a different investment approach than early-stage deals. This phenomenon, also described as "Series C Gap", is especially pronounced outside of tech sectors, in industries such as healthcare and industrials. While in emerging markets, venture capital has been attracting almost twice as much capital as later-stage private equity investments, in developed markets it is the opposite. In 2022, in emerging markets in the Asia-Pacific region, there was over 5 times as much capital deployed in Venture Capital than in Growth Equity.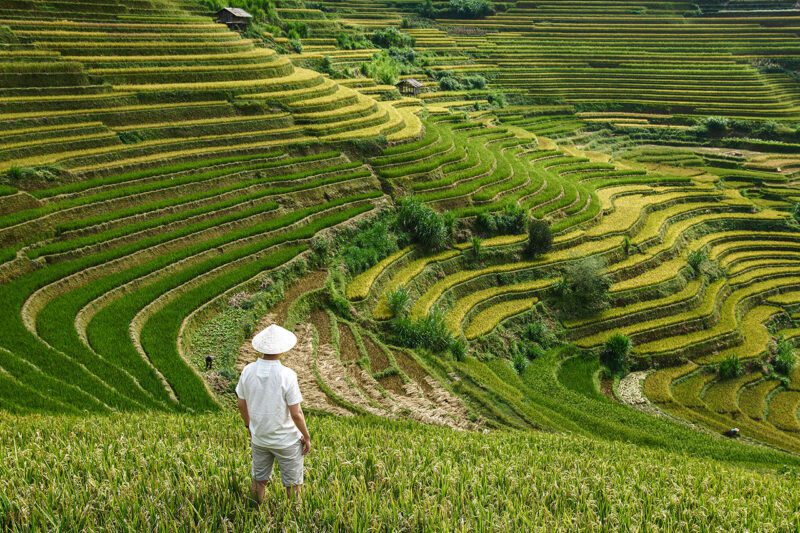 The opportunity for PE investors in emerging markets
Strong returns potential: Astute investors, equipped with a prudent, globally opportunistic approach and proper due diligence and risk assessment, can mitigate the abovementioned factors to achieve returns at least on par with developed markets.
Mitigate overall portfolio risk: Emerging and frontier markets offer less correlated returns, providing valuable portfolio diversification.
Strong long-term fundamentals: The demographic makeup of emerging markets, characterized by a young population and an expanding middle class, underscores a long-term growth trajectory in healthcare, education, and other essential services.
Early-mover advantage: Investors entering these markets at an early stage can leverage the relative absence of competition to secure attractive valuations and build institutional experience.
Limited competition: Given the particularly pronounced funding gap in growth-stage companies, investing in this "Series C Gap" offers a compelling opportunity for investors.
Tangible societal impact: Despite continued debate around the exact shape or form of impact or ESG investing, it is clear that the global investment community increasingly demands positive societal impact associated with investments. Emerging markets stand out for their potential to deliver easily provable, significant, and sustainable societal benefits.
The investment sweet spot – how to seize the opportunity
Savvy investors who bring proper financial scrutiny to these markets have an enormous opportunity to tap into. Here is how they can take advantage of it:
Focus on traditional growth equity: Investing ~$20-80 million check sizes in growth-stage businesses carries multiple advantages. First, these companies provide analyzable historical financials and a longer track record to prove their business model than venture deals. The maturity level – being at, or close to, break-even – also financially de-risks these investments. Additionally, addressing the "Series C gap" allows investors to play in a less crowded space permitting them to negotiate more favorable valuations or structures.
Return to fundamental investing: In an era where trend-driven investments (particularly in the venture / tech space) have taken center stage for years, there is an imperative to recalibrate focus towards fundamental, research-driven investment strategies in emerging markets. This includes maintaining high due diligence standards and price discipline. The recent correction in early-stage and tech investments has demonstrated the limits of momentum-style investing without fundamental valuation assessment of the underlying companies.
Adequate investment structure: Given the liquidity challenges in emerging markets, structured equity investments, for example preferred equity and convertible instruments, can mitigate exit risks and optimize returns.
Invest Globally: A globally diversified strategy offers the flexibility to invest in different regions and sectors opportunistically instead of being confined by borders or narrow investment mandates. Especially in emerging markets, comparing businesses between countries can be an important aspect of the due diligence. It also mitigates risks related currency and political risks through diversification. Finally, it also allows for cross-border opportunities, such as bringing US-based products to emerging markets and vice versa, which smaller, local funds often can't access.
No need for compromise: fundamental, thoughtful investing = returns + positive impact
Investment strategies that pursue positive impact often suggest a trade-off between 'doing good' and 'making money,' but this has been revealed as a false dichotomy. Recent research and data suggest that a thoughtful focus on ESG or impact parameters can actually enhance long-term performance by mitigating risks and fostering sustainable growth. In emerging markets, there exists an inherent alignment between growth equity investments and measurable societal impact, negating the need for a compromise between returns and purpose.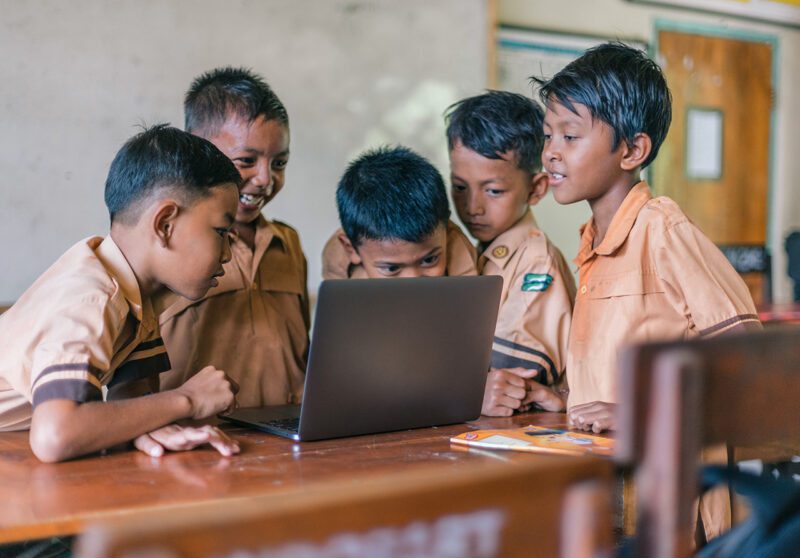 To complement the data with a few tangible examples:
In 2017, PE fund Actis launched Sprng Energy, a renewable energy platform that delivers clean, reliable energy to electricity distribution companies in India. Sprng has become a sustainability leader in the renewable energy space and was acquired by the global oil & gas company Shell in 2022 at a $1.5 billion enterprise value (source: GPCA).
Also in 2017, PE fund Helios invested in GBfoods Africa, a Ghana-based global culinary products manufacturer. With that investment, the company increased localizing food production and created over 1,000 new jobs for people who were previously unemployed and had limited job prospects, keeping employment in agriculture and manufacturing in the continent. The local tomato-growing operations alone have created new jobs for 700 tomato harvesters, 80% of which are women. In 2021, Helios realized its investment at an attractive financial return (source: GPCA).
In 2020, Aqua Capital acquired Brazilian health food producer Puravida, enhancing its operations and doubling its revenue within two years with EBITDA margins over 20%. Achieving carbon neutrality by 2022 and emphasizing supply chain traceability made Puravida appealing to Nestlé's Health Science division, which bought it in 2022, granting Aqua a full exit at over 5x its investment (source: GPCA).
Conclusion: the breakthrough we've been waiting for
Growth equity investments in emerging and frontier markets are enormously underappreciated. They have the potential to offer strong, less correlated returns, which offers a compelling proposition for discerning investors. By recognizing the inherent opportunities and adopting informed strategies, investors can unlock robust returns while also driving meaningful societal change. Creating positive impact is not the enemy of returns – on the contrary, in the fertile ground of emerging markets, these two can go hand in hand, fueling a cycle of prosperity that could uplift billions.
It is time to turn our investment compass towards emerging markets. The rewards, both financial and ethical, could be unlike anything we've seen in a long time.