Bridging the Gap: Empowering Diverse Entrepreneurs with Impact Capital
Thursday, June 29, 2023
12:00 PM - 1:10 PM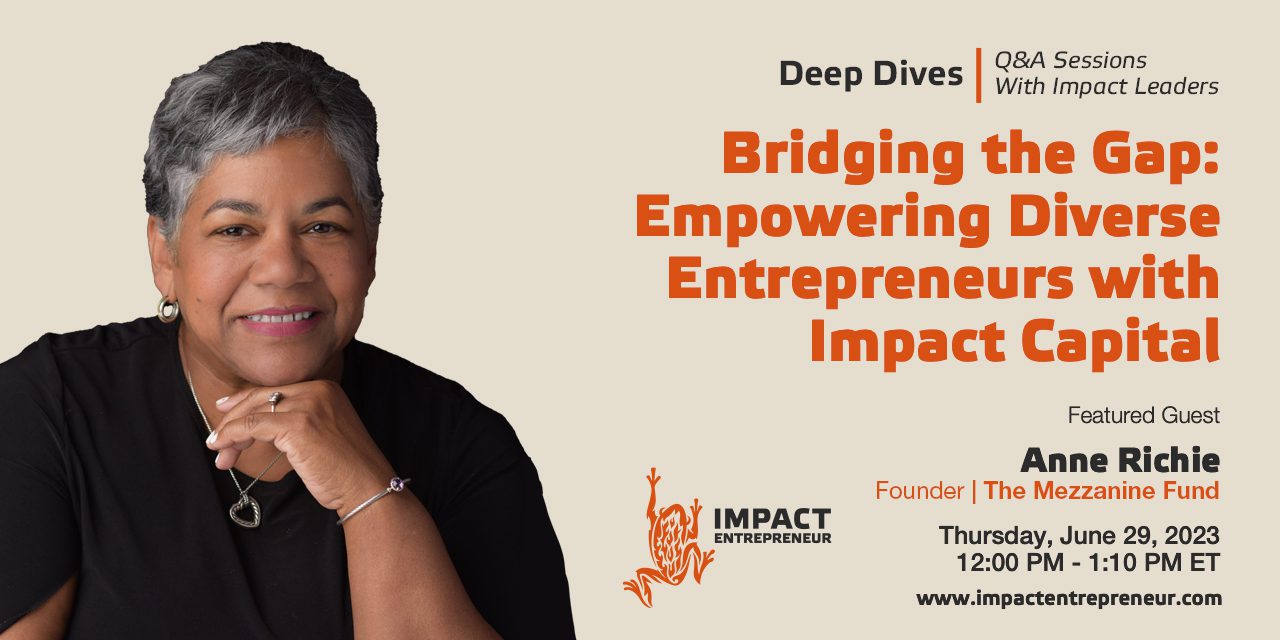 Bridging the Gap: Empowering Diverse Entrepreneurs with Impact Capital with Anne Richie
Join us for an insightful Deep Dive session with Anne Richie, founder of The Mezzanine Fund, as we discuss the unique challenges faced by women entrepreneurs and entrepreneurs of color in raising capital for their businesses. The Mezzanine Fund aims to bridge the gender and wealth gaps by providing flexible debt capital to businesses owned by women and people of color, fostering growth in middle market companies. As larger, higher-margin businesses demonstrate higher survival rates and greater wealth creation potential, this session will shed light on the importance of supporting diverse-owned businesses at various stages of growth.
During the session, Anne will share her insights on how entrepreneurs can find the best mission-aligned funding matches for their businesses based on their specific needs and stages of development. We will explore the positive ripple effects of supporting diverse-owned businesses, such as closing wage gaps, increasing diversity in hiring, and strengthening the future supply chain. With the U.S. moving toward a majority-minority population, the growth and success of diverse-owned businesses are crucial to fostering innovation and promoting economic equity. Don't miss this opportunity to learn from an impact investing luminary and discover how you can contribute to creating a more inclusive and thriving entrepreneurial ecosystem.
About Our Deep Dives
Deep Dives are hour-long Zoom Meetings: Live Q&A Sessions (as opposed to our Zoom Webinars, where the audience is in View-Only Mode) between our featured guest and our members. Be sure to come bearing questions!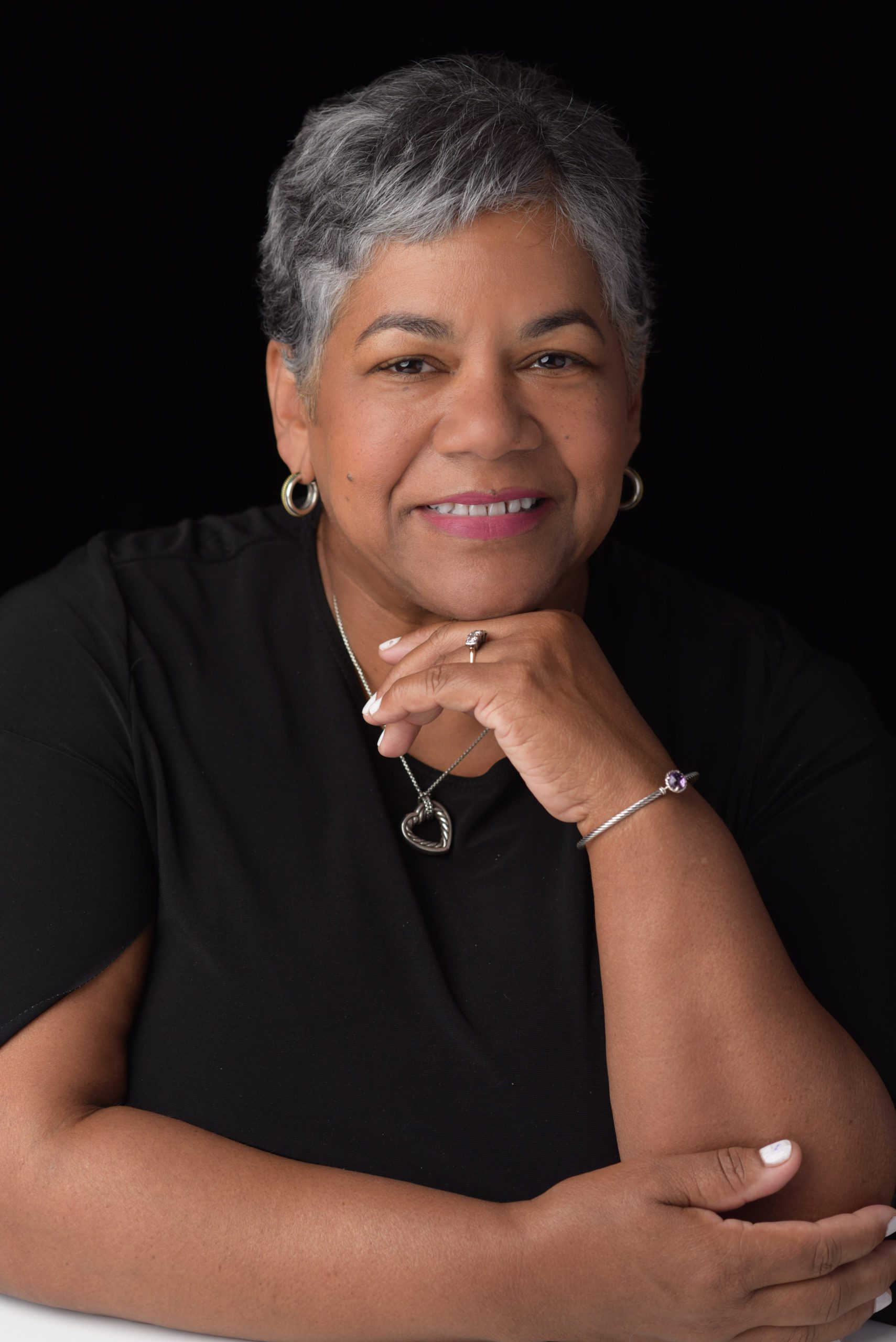 Anne Richie
Anne Richie is the Fund Manager of The Mezzanine Fund that provides flexible capital to businesses owned by women and people of color in support of scaling strategies. She is also the founder of ACR Capital that advises and invests in growth companies.
For more than 20 years, Anne managed distressed loan portfolios for Citicorp, Wells Fargo and KeyBank, completing capital restructurings ranging from $10 – 200 million for companies in more than 20 industries. After a successful career in corporate banking, she then served as chief restructuring officer and chief financial officer for a private equity-owned jet engine parts manufacturer with $27 million in revenue that was spun-off from TRW. More recently, Anne was a venture partner for JumpStart, a non-profit venture capital firm working with companies across three technology funds.
Anne is a frequent panelist and speaker on the subject of capital access. Through the Goldman Sachs 10,000 Small Businesses Initiative, Anne advises and draws insights from 100+ companies per year. Anne serves on the boards of BioInVision, a biotech company and EnDepth Data, a fintech start-up, the Editorial Advisory Board of Impact Entrepreneur and the Advisory Council of Luna Wealth Advisors.
Anne holds a Bachelor of Arts in Economics from Smith College and a Masters of Business Administration in Finance from the University of Michigan.