How Financial Advisors Advance an Impact Economy
Thursday, July 20, 2023
12:00 PM - 1:15 PM
How Financial Advisors Advance an Impact Economy  
It is going to take all of us to shift the global economy to one that prioritizes sustainable over extractive practices. An estimated $4.2 trillion in private investment capital each year is required to meet the UN Sustainable Development Goals (SDGs). Investors, entrepreneurs, and financial institutions all play a role, but financial advisors are core. Financial Advisors guide your investment capital and inform decision making. They educate, identify, vet and diligence, monitor, engage with companies, and measure success, both financial and social impact. You can play a critical role in building a new impact economy by choosing the right financial advisor.  
This webinar and Q&A features the Co-Founders of ValuesAdvisor, an online non-profit platform of impact financial advisors, and two financial advisors who have deep impact expertise. We will explore:
Why do you need a financial advisor to begin with?
The ways that financial advisors are aware of needs of economic transformation/systems change, and how it might conflict with their sense of fiduciary duty.
How financial advisors advise on the full spectrum of investing with impact for their clients – ranging from cash, private markets to public equities.
How advisors measure the impact of investments to avoid green/impact washing and how are they reporting this information to their clients.
How financial advisors are thinking about blended finance approaches (i.e. including philanthropic strategies like DAFs alongside their investment strategies).
Nicole Middleton Holloway
Nicole Middleton Holloway, CFP, is a San Francisco Bay Area-based advisor with Natural Investments.  Her personal mission is to support conscious investors in making a positive impact with their wealth. As a CERTIFIED FINANCIAL PLANNERTM and a financial activist, Nicole enjoys designing portfolios for clients that incorporate racial, gender and economic justice, and she uses her expertise and position as a business owner to open the door for more women and people of color to work in the financial services industry.  She holds a Master's Degree in Financial Planning from Golden Gate University, and a Bachelor's Degree from the University of Southern California. When she is not working, Nicole enjoys spending time outdoors with her husband and two young daughters.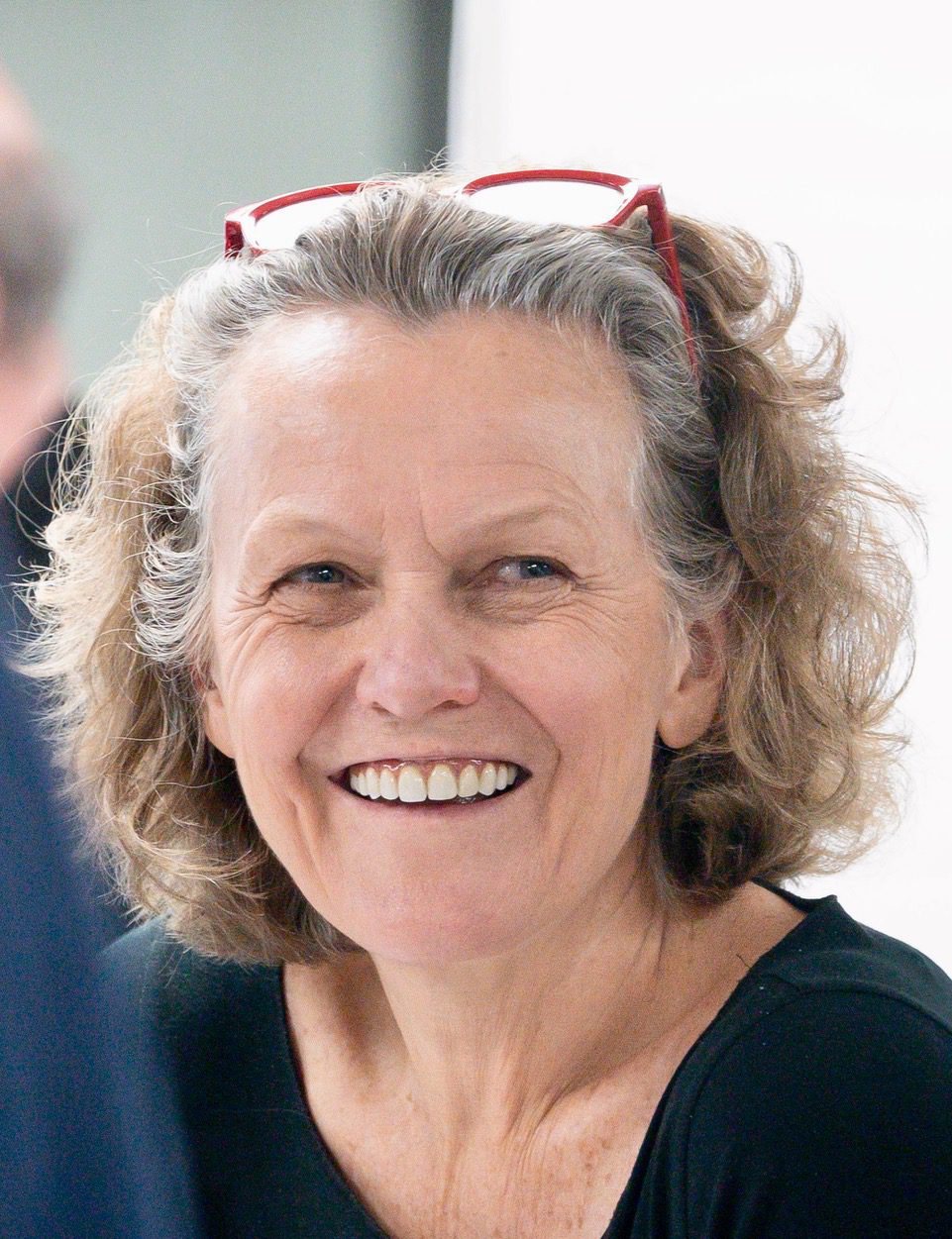 Lisa Renstrom
Lisa Renstrom is the Co-Founder/CEO of ValuesAdvisor, a nonprofit dedicated to making it easy for individuals to find a Values-Aligned Financial Advisor.  ValuesAdvisor is her answer and offering to the impact investing field and most recent contribution to climate solutions. She's the former President of the National Sierra Club, Rachel's Network, and Threshold Foundation, and the Co-Creator of DivestInvest Individual. She currently serves on the Boards of Bonwood Social Investments, ecoAmerica, and Fresh Farm Markets DC. Formal education happened at the University of Nebraska at Omaha, Owner President Management (OPM) at Harvard Business and MC/MPA from the Harvard University Kennedy School of Government.
Kate Simpson
As an impact investing professional, trained life coach, and teacher, Kate Simpson has spent her career helping investors on their impact journey. She is a Co-founder of ValuesAdvisor, a non-profit platform to connect investors with values-aligned financial advisors, and creator of the Take Two "Invest Your Values" course.
Stuart Valentine
Stuart Valentine, MBA, is the Co-Founder of Centered Wealth and has been a financial advisor for the last 19 years. Prior to that he was active in the global futures market for 13 years. In parallel with his investment management and advisory work, Stuart has actively been exploring the boundaries of philanthropy, and entrepreneurship in his role as Co-Director of the Sustainable Living Coalition (SLC) and the Sustainable Iowa Land Trust (SILT), both non-profits dedicated to sustainability education, local food production and regenerative enterprise design. The Centered Wealth mission includes "manifesting the experience of centered wealth for clients by supporting the integration of their deep life purpose with their investment portfolio." (www.Centered-Wealth.com) Stuart is a co-author of "Imagining Philanthropy for Life: A Whole System Strategy to Transform Finance and Grow True Wealth". (http://www.philanthropy4life.net/our_book) Additionally, Stuart also plays an adjunct faculty role at Maharishi University of Management in the area of Socially Responsible Investing, Sustainable Community Design and Transformational Entrepreneurship.
Laurie Lane-Zucker
Laurie Lane-Zucker is Founder and CEO of Impact Entrepreneur, LLC, an impact economy business that hosts the Impact Entrepreneur Network — a large, global network of "systems-minded" entrepreneurs, investors and scholars of social and environmental innovation — and publishes Impact Entrepreneur Magazine. For over 30 years, Laurie has been a "pioneer" (Forbes) and recognized leader in sustainability, social enterprise, and impact investing. Laurie was the founding Executive Director of the international environmental organization, Orion Society, which publishes the celebrated Orion Magazine, as well as the founder of a global sustainability think-tank, the Triad Institute, and Hotfrog, a Founding B Corporation, GIIRS Pioneer Company, and the first company ever to complete an equity transaction on an impact investment exchange. Laurie is the bestselling and multiple award-winning publisher and editor of books and magazines on sustainability and social impact, and the author of numerous articles on entrepreneurship and impact investing. Laurie is contributing author of the recently published, bestselling textbook from World Scientific, Sustainability: Business and Investment Implications (2023).