Empowering Impact Managers in Accessing Capital
The asset management industry is heavily influenced by gatekeepers, such as Outsourced Chief Investment Officers (OCIOs), investment consultants, and bulge bracket broker dealers. These key players act as intermediaries between capital providers (allocators) and fund managers (investors). However, the business models of most gatekeepers present challenges in embracing new ideas and assessing impact opportunities. Consequently, many exceptional impact managers, including those head up by women and underrepresented minorities, find it difficult to access capital through traditional channels.
In this Luminarias Series webinar, Impact Entrepreneur's Laurie Lane-Zucker hosts a conversation with Priya Parrish, CIO of Impact Engine, to explore the ways in which impact managers can overcome these barriers and secure the necessary capital to drive change. The program will delve into the following topics:
The role of gatekeepers in the asset management industry and the challenges they pose for innovative impact managers.
The unique strengths and perspectives that women and minority impact managers bring to the table, enabling them to effectively invest in underserved communities and businesses.
Strategies for empowering impact managers in accessing capital, including relationship-building, education, and field building.
Successful case studies that demonstrate the power of inclusive investing and the positive impact it can have on marginalized communities.
The efforts of organizations like Impact Engine in breaking down barriers and fostering a more inclusive impact investing ecosystem.
Join us for an insightful discussion on the crucial role underrepresented impact managers play in the industry and the measures that can be taken to ensure their voices are heard and their initiatives supported. This program will offer valuable insights for impact investors, fund managers, and other stakeholders interested in promoting a more equitable and inclusive approach to financing social, economic, and environmental progress.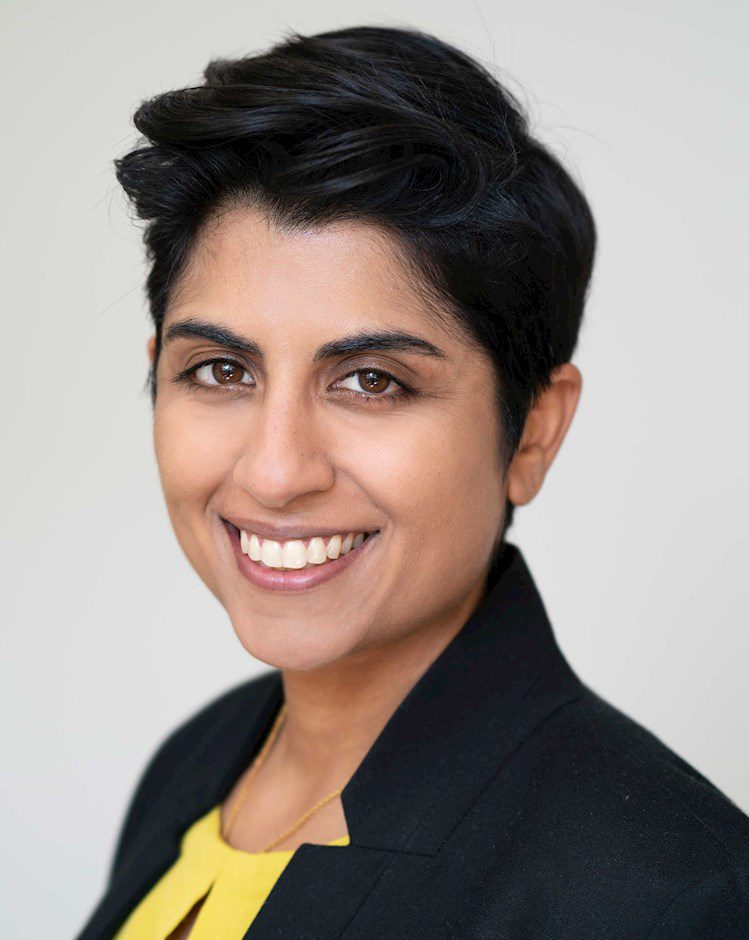 Priya Parrish
Priya Parrish is Partner and Chief Investment Officer at Impact Engine, a women-led and employee-owned institutional investment firm that has been working to build the impact ecosystem since 2012 through investments that deliver superior risk-adjusted returns and deep impact outcomes. Priya is responsible for fund and co-investment sourcing, diligence, and management. She is also a member of the Investment Committee.  
Priya is also an Adjunct Assistant Professor of Strategy and Impact Investor in Residence at the University of Chicago Booth School of Business, and serves as an adviser to investment firms and asset owners developing and managing impact investment strategies.   
Prior to joining Impact Engine, she served as Chief Investment Officer at Schwartz Capital Group, a single-family office investing across global markets. Previously, Priya was Strategy Head at Aurora Investment Management, a multibillion-dollar hedge fund, and managed development of investment products that incorporated ESG factors at Northern Trust Asset Management and KLD Research & Analytics.  
Priya holds a B.S. in Business Management from Babson College and an MBA from the University of Chicago Booth School of Business.
Laurie Lane-Zucker
Laurie Lane-Zucker is Founder and CEO of Impact Entrepreneur, PBC, an impact economy business that hosts the Impact Entrepreneur Network — a large, global network of "systems-minded" entrepreneurs, investors and scholars of social and environmental innovation — and publishes ImpactEntrepreneur.com. For over 30 years, Laurie has been a "pioneer" (Forbes) and recognized leader in sustainability, social enterprise, and impact investing. Laurie was the founding Executive Director of the international environmental organization, Orion Society, which publishes the celebrated Orion Magazine, as well as the founder of a global sustainability think-tank, the Triad Institute, and Hotfrog, a Founding B Corporation, GIIRS Pioneer Company, and the first company ever to complete an equity transaction on an impact investment exchange. Laurie is the bestselling and multiple award-winning publisher and editor of books and magazines on sustainability and social impact, and the author of numerous articles on entrepreneurship and impact investing.