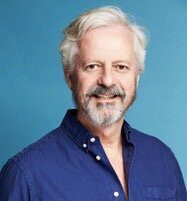 $15.00
Content: Video Webinar Presentation with Q&A
Length: 1:15:26
Premium Members get free access to the entire catalog of past webinars as well as invitations to upcoming, live programs.
$15.00Add to cart
Under Andrew Morlet's leadership, the Ellen MacArthur Foundation, based in the UK, has emerged as a global force on behalf of systems change and a sophisticated champion of the Circular Economy as a solutions framework for global social and environmental challenges. The Foundation's latest release, Circulytics, is a "digital measuring tool that gives companies a fully comprehensive picture of their circularity across all operations."
In this virtual fireside chat, Impact Entrepreneur's Laurie Lane-Zucker discusses with Andrew Morlet the nature of the Circular Economy and the latest thinking and practices that are helping the Circular Economy emerge as an effective and embraced solutions framework across business and investment as well as in education.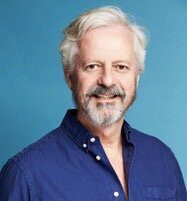 Andrew Morlet
Andrew Morlet is Chief Executive of the Ellen MacArthur Foundation, which was established in 2010. The Foundation aims to accelerate the transition to a circular economy - one that is restorative and regenerative by design, eliminating waste and pollution and keeping products and materials in high-value use for longer. The Foundation develops insights and analysis to demonstrate the economic rationale and value creation opportunity of a circular economy, and works with business, governments, cities and educators to promote adoption of circular economy principles and practices. Prior to joining the Ellen MacArthur Foundation Andrew was a consultant strategy partner with McKinsey & Company, Andersen Consulting and Accenture, and previously worked in medical research focused on HIV/AIDS epidemiology.
Laurie Lane-Zucker
Laurie Lane-Zucker is Founder and CEO of Impact Entrepreneur, PBC, an impact economy business that hosts the Impact Entrepreneur Network — a large, global network of "systems-minded" entrepreneurs, investors and scholars of social and environmental innovation — and publishes Impact Entrepreneur Magazine. For over 30 years, Laurie has been a "pioneer" (Forbes) and recognized leader in sustainability, social enterprise, and impact investing. Laurie was the founding Executive Director of the international environmental organization, Orion Society, which publishes the celebrated Orion Magazine, as well as the founder of a global sustainability think-tank, the Triad Institute, and Hotfrog, a Founding B Corporation, GIIRS Pioneer Company, and the first company ever to complete an equity transaction on an impact investment exchange. Laurie is the bestselling and multiple award-winning publisher and editor of books and magazines on sustainability and social impact, and the author of numerous articles on entrepreneurship and impact investing.