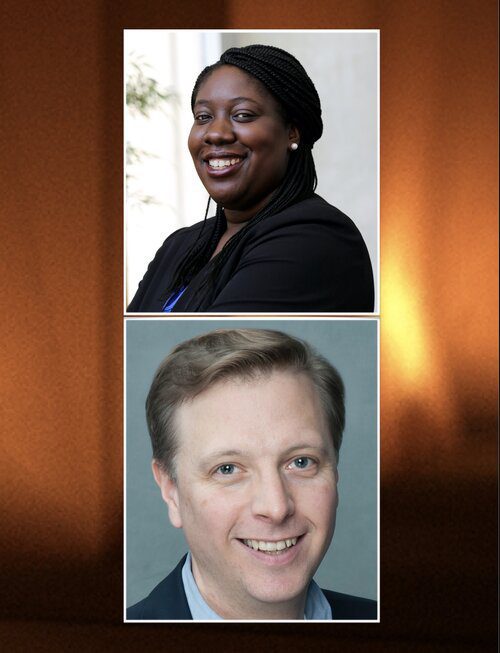 $15.00
Content: Video Webinar Presentation with Q&A
Length: 1:09:48
Premium Members get free access to the entire catalog of past webinars as well as invitations to upcoming, live programs.
$15.00Add to cart
At a time of reimagining capitalism, confronting climate risk and tackling systemic racism, what will it take to train the next generation of impact investors? On campuses, where impact investing classes are scarce, or primarily case-based, how can students combine a rigorous understanding of impact with the traditional investment analysis to make practical impact investment decisions with real companies? And how can students that are not well-represented in financial services and impact investing get access to a growing field that still does not reflect the communities where investments are most needed?
For ten years, the MBA Impact Investment Network and Training (the MIINT), has been one of the leading experiential education programs for graduate students to learn to think like an impact investor and answer these questions. Having reached more than 2,500 graduate students at 35 leading MBA programs globally to date, the MIINT, a partnership between the Wharton Social Impact Initiative at the University of Pennsylvania and the Bridges Impact Foundation, is now imagining the next ten years of how to ready the next generation of investors to shape the growth of the field.
Featured Guests
Adwoa Asare
Adwoa Asare serves as Program Manager of the MIINT program (MBA Impact Investing Network and Training). MIINT is a global program with over 500 participants each year from 35 top graduate schools. At MIINT she creates a more equitable and sustainable business economy through impact investing education. A talented leader with an entrepreneurial spirit, Adwoa has a spark for inclusive ideas.
She earned her Social Impact MBA from The Heller School of Social Policy and Management at Brandeis University. Adwoa held roles such as Net Impact Fellow for Impact Investing & Diversity in addition to graduation speaker and President of the MBA class. Prior to business school, Adwoa worked at Habitat for Humanity in North Carolina for 8 years as a Community Organizer and Associate Director. During her time, she established the first ever critical home repair program, spearheaded a multiyear neighborhood revitalization initiative, and designed the original volunteer CRM. She is an experienced fundraiser, project manager, and public speaker.
Adwoa earned her BA in Psychology from Wake Forest University and is currently a New England Impact Investing Initiative Fellow.
Brian Trelstad
Brian Trelstad is a Partner at Bridges Fund Management's U.S. Sustainable Growth Fund, an investment fund dedicated to impact and sustainable investing. He is also a co-chair of the Impact Capital Managers, a network of over 50 market rate impact investors in the United States managing over $5B in AUM. Brian joined Bridges in 2012 after having been the Chief Investment Officer at Acumen Fund, where he oversaw the investment of $50M into portfolio companies in India, Pakistan, Kenya, Tanzania, South Africa and Ghana.
Prior to Acumen, Brian was a consultant at McKinsey & Company, a program officer at the Corporation for National Service and helped start several for-profit and non-profit social enterprises. He serves on the boards of several of his portfolio companies at Bridges and two non-profits: VisionSpring and Candid. He is a Kauffman Fellow and a Henry Crown Fellow of the Aspen Institute.
Brian has a BA from Harvard, an MBA from Stanford University, and a Masters in City and Regional Planning from UC-Berkeley. He teaches social entrepreneurship and innovation at Harvard Business School.
Laurie Lane-Zucker
Laurie Lane-Zucker is Founder and CEO of Impact Entrepreneur, PBC, an impact economy business that hosts the Impact Entrepreneur Network — a large, global network of "systems-minded" entrepreneurs, investors and scholars of social and environmental innovation — and publishes Impact Entrepreneur Magazine. For over 30 years, Laurie has been a "pioneer" (Forbes) and recognized leader in sustainability, social enterprise, and impact investing. Laurie was the founding Executive Director of the international environmental organization, Orion Society, which publishes the celebrated Orion Magazine, as well as the founder of a global sustainability think-tank, the Triad Institute, and Hotfrog, a Founding B Corporation, GIIRS Pioneer Company, and the first company ever to complete an equity transaction on an impact investment exchange. Laurie is the bestselling and multiple award-winning publisher and editor of books and magazines on sustainability and social impact, and the author of numerous articles on entrepreneurship and impact investing.