Creating a business environment that is free of discrimination but instead promotes diversity and equality is the responsibility of all of us. But recruiters and HR managers are in a unique position to make a real impact – especially when it comes to decreasing (if not outright eliminating) inequality in pay based on gender. 
In this short article, we'll take a look at the current state of pay among genders and what recruiters are doing to make the present problem of the gender pay gap a thing of the past.
How serious Is the gender pay gap in 2023?
According to a study conducted by PayScale, in 2023 women earn 83 cents for every dollar a man makes. This represents a shrinkage in the pay gap of 1 percent in comparison to data collected in 2022 and a shrinkage of 10 cents in comparison to 2015. This means that if we are to achieve gender equality in pay, we are headed in the right direction, though at a slow pace.
It is important to note that these figures represent what is known as the "uncontrolled gender pay gap." This data point looks at men and women regardless of the job title or years of experience. It simply aims to represent how society values women and the job prospects that are available to them.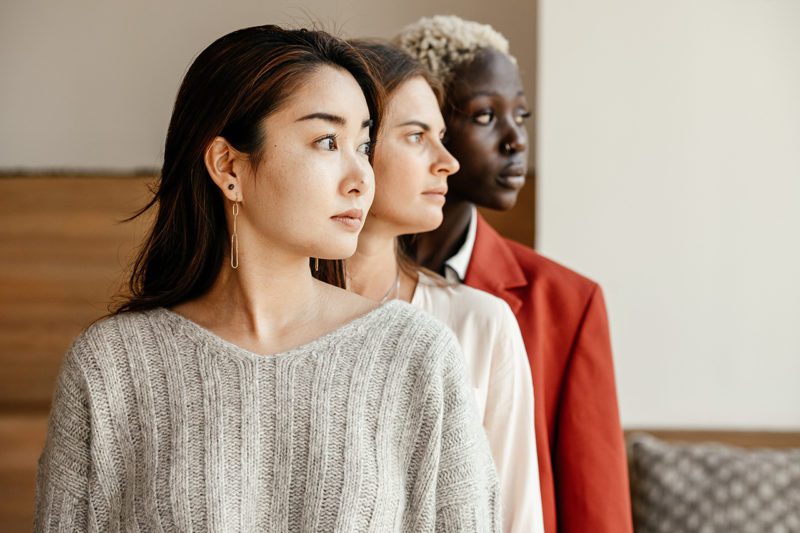 In comparison, the "controlled gender pay gap" analyses how women are paid compared to men in the same job. The controlled gender pay gap in 2023 stands at 99 cents for women and 1 dollar for men. This represents a shrinkage in the controlled gender pay gap, which, in 2015, stood at 97 cents per dollar.
It is important not to confound the two statistics as they illustrate two societal problems that need to be rectified. Firstly, people should receive equal pay for equal work regardless of gender. And data concerning the controlled gender pay gap shows us that we are not there yet. Secondly, the uncontrolled gender pay gap illustrates that society does not value women in the workplace as much as it does men. And fewer high-paying job opportunities are available to women as compared to men.
The gender pay gap on a global scale
Regarding gender equality in the workforce, some countries are faring better than others. According to Lensa's examination of the global gender pay gap, when ranking the 38 member states of the OECD (Organisation for Economic Co-operation and Development), the United States and England rank in the bottom third, whereas Romania and Bulgaria top the list of countries faring the best (or least worse, depending on your perspective).
On a global scale, decreasing the gender pay gap will go a long way toward empowering rural women, under-represented minorities, and all those who, for too long, have been deprived of opportunities they would otherwise excel in.
How AI is helping to close the gender pay gap
The advent of artificial intelligence and its use in recruitment has gone a long way to helping shrink the gender pay gap. Here's why.
While many recruiters may very well have good intentions, they are still human and thus susceptible to biases – both conscious and unconscious.
Reducing — or outright eliminating — unconscious bias from the hiring process increases diversity, equity, and inclusion in the workplace.
An unconscious bias is when our decisions are influenced by unrelated factors. It is an example of a cognitive error that we aren't even aware we are making. Unconscious bias negatively affects the hiring process when recruiters, unbeknownst to them, make positive or negative associations based on a myriad of factors unrelated to the job they are trying to fill. They could subconsciously favour a candidate who is similar to them or similar to someone they have had a positive experience with or vice-versa.
The impact of unconscious bias in the hiring process means that job seekers are wrongly deprived of career opportunities, and employers miss out on candidates that would otherwise be well-suited for their company. Reducing — or outright eliminating — unconscious bias from the hiring process increases diversity, equity, and inclusion in the workplace. It just makes good business sense.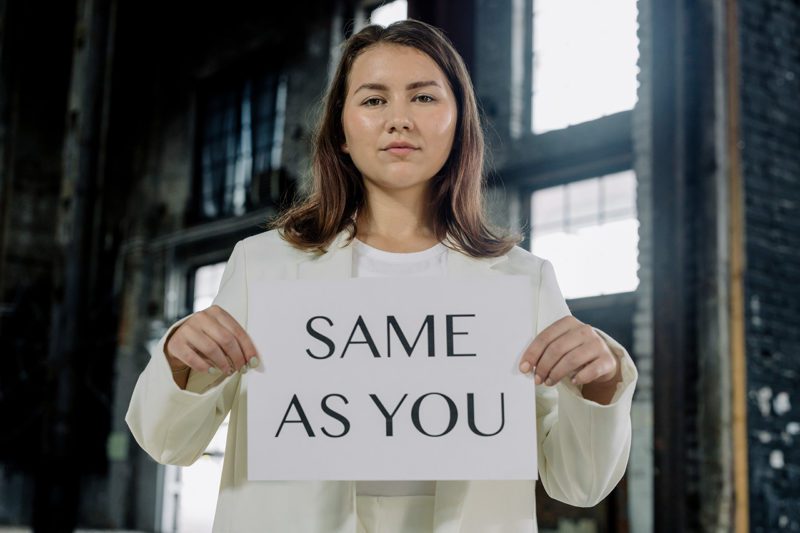 AI helps recruiters make data-driven decisions. AI is free of bias (as long as the algorithms it is given have been vetted for biases). AI helps level out the playing field and awards opportunities according to merit rather than unrelated factors.
Using AI in the recruitment process has already helped hundreds of thousands of recruiters decrease the gender pay gap within their organizations. However, as of 2023, it is estimated that over 30% of recruiters have yet to incorporate this technology (even though a reported 95% believe AI is helpful in the hiring process).
In a nutshell
Data shows us that we have made strides in decreasing the gender pay gap in recent years. However, the data also shows us that there is still significant work to be done. While when controlling for job positions and levels of experience and expertise, the gender pay gap is relatively small, in an ideal society, it shouldn't even exist at all. Using AI in the hiring process can help recruiters avoid unconscious biases and assist them in making better data-driven decisions. The results are better for both employees and employers alike.