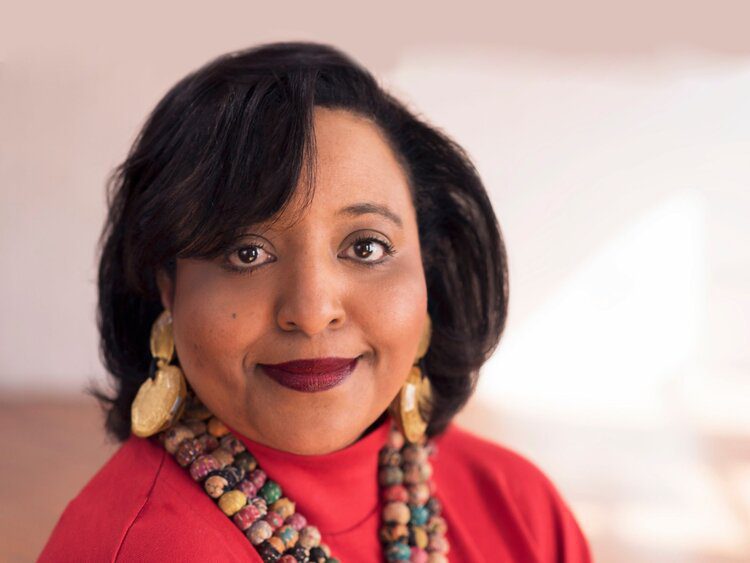 Gayle Jennings-O'Byrne is an African-American venture capitalist who co-founded the WOCstar Fund, an early stage investment fund that invests in tech companies led by Women of Color ("WOCstars") and diverse teams that are building innovation and tech that reimagine the future of media, consumption and sustainability.
With over 30 years in the Wall Street, technology, philanthropy, and policy arenas at JP Morgan Chase and Sun Microsystems, Gayle (pronounced: Gay-lä) has gained a unique expertise based on her global experience and knowledge. She is one of very few African-American women to start a venture capital firm. When asked what motivated her to leave a successful career at a prestigious international corporation, she said, "I am a big proponent of 'Female Arbitrage.' I have this amazing opportunity and responsibility to champion, invest in and help to promote women of color, one of the greatest assets in the market as evidenced by earnings of over $361 billion annually by WOC run companies."
She continued, "WOCstar Capital and the fund it manages, WOCstar Fund, were created with the purpose of addressing that undercapitalization of women in innovation and finance, supported by investors, including many women investing in women, who share the same vision to change the narrative of Women of Color tech entrepreneurs and thus impact the capital flow to create an equitable, thriving society." Her goal is to drive $1B in new capital to Women of Color.
Gayle takes a unique builder capital approach to helping entrepreneurs scale and grow to success, while working with investors and allies to participate in the innovation, wealth and success being built.
As a highly sought-after expert in matters of innovation, tech trends, finance, investing, and entrepreneurship, Gayle also works with groups to demystify investing wisely and with impact. This has made her a valuable and active speaker worldwide and the host of a podcast entitled "VCs Off the Record" which is "Real Talk for and with Real Investors."
In addition to her leadership of WOCstar Fund, Gayle is equally committed to diversity in media as evidenced by her role in the development of a full slate of film and television productions that reflect that philosophy.
Gayle attributes her work ethic and passion for the tech community to her mother who has her own impressive story. Thelma Walls Bataille never walked away from a challenge, much like her father, a civil rights leader and a successful Black farmer, despite the fact that he only went to school through third grade. Thelma was responsible for desegregating a white high school in Missouri, and after receiving her MBA, was a trailblazer in technology, first in the aerospace industry and then Silicon Valley. She worked on the F15 jet fighter plane for McDonnell Douglas as an early FORTRAN programmer on the IBM mainframe, the same software used by the amazing women profiled in the book/film "Hidden Figures." This profound achievement followed her similar work on the less advanced DC10.
With aspirations as great as her mother's, Gayle is a graduate of the Wharton School of Business, the University of Michigan, and 500VC Unlocked at Stanford University. She also attended the National University of Singapore and City of London Polytechnic. She has traveled, studied or worked in over 75 countries.
Gayle was selected as President of The Nantucket Project Academy, she is a Board member of Women.NYC and BE NYC (Black Entrepreneurs), both under the auspices of the New York City Department of Small Business Services, and a former Ghetto Film School Advisory Board member. She is a Nazarian Social Innovator-in-Residence at Wharton Social Impact Initiative as well as a Tribeca Disruptor Fellow. Recently she was bestowed the honor of receiving the Tri Delta Woman of Achievement Award and named as one of Ten Women Changing the Landscape of Leadership by the New York Times.
Gayle Jennings-O'Byrne is considered an expert in her field by many respected media outlets including Crain's New York Business, LinkedIn, Forbes and Bloomberg Opinion, to name a few.
Gayle is married and lives in New York City.