Project DEEP (Developing Equitable Economies Program) aims to disrupt the status quo in entrepreneurship and investing and unlock equitable wealth creation for underrepresented entrepreneurs and investors. In this Q&A, Project DEEP course instructor and entrepreneur Christina Serrano Taylor discusses the diverse funding options available to entrepreneurs and how to elevate underestimated founders in the entrepreneurial ecosystem.
Christina Serrano Taylor is a veteran entrepreneur and founder of TaylorMade Experience (TME), an event management and consulting firm producing profitable and memorable events. From learning about finances from her IRS-employed parents to building her own business, Christina's lifetime of experience drives her extensive expertise in financial literacy, particularly in the entrepreneurial space. Since starting TaylorMade Experience in 2008, Christina has grown the company to 15 employees and almost $2 million in revenue, relying on bootstrapping to scale her business.
The business funding landscape is confusing. Due to a lack of resources, many business owners understandably don't know what their funding options are — or they aren't getting access to the capital they need due to disparities in the ecosystem. In 2020, the average loan amount for women-owned businesses was 33% lower than for male-owned businesses.
Leveraging her financial expertise and personal success, Christina teaches the Funding for Growth course as part of the Sorenson Impact Center's Project DEEP program. In the course, she covers the landscape of funding options and the journey of her own business. Here, Christina demonstrates the diversity of funding options available to entrepreneurs, along with insights into how financial resources can better support underrepresented founders.
Project DEEP centers on the need to change our systems and power structures in order to remove barriers for women and people of color to be successful entrepreneurs and investors. How does your work further this goal?
As a woman business owner, it's always been important to me to create a workplace environment where other women can also thrive. My event firm, TME, has a team made up of 15 women and is also certified by the Women's Business Enterprise National Council (WBENC). We focus on serving clients in the growing impact sector, including leading events that involve groups working on impact investing, investing in women, and human rights. We believe the role we play in those events helps further these efforts.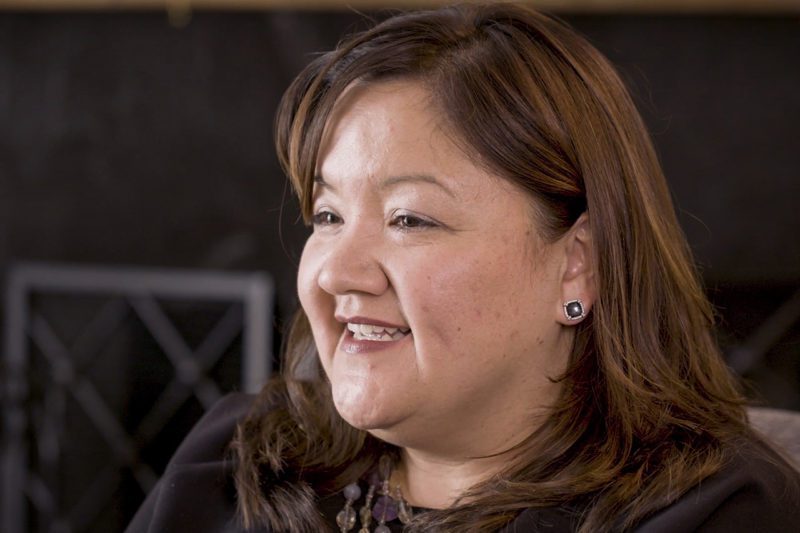 What are you hoping this course will offer? What do you hope someone will take away from this course?
I hope this course offers business founders like myself the resources that weren't available to me when I was starting my business. A key takeaway from the course is understanding the diversity of options for running a business from a financial perspective. Having grown my business with my own dollars, and not taking investor dollars or loans, I wish that back when I started there had been more stories and resources showing me how to grow and choose the best route for me.
A common perception among business owners is that venture capital is the only way to fund a business. However, most businesses aren't a great fit for VC. What other options should business owners consider?
Bootstrapping worked for me. My growth was slow and steady, and while I have at times become frustrated with the pace, I am grateful that I have been able to sleep well at night without having big repayment bills waiting on my desk or investors breathing down my neck.
In 2020, the average loan amount for women-owned businesses was 33% lower than for male-owned businesses.
As an entrepreneur, you grew your business through self-funding and revenue reinvestment. Why did you choose these methods?
It was really all I knew. I learned through people in my world that it was best to step out as a consultant and solopreneur and make up my salary, look to hire staff once I had more work than I could handle, and invest all my profits into the business as I grew. And that is exactly what I did.
In terms of solutions, what is the top change you would like to see to better support underestimated entrepreneurs in the ecosystem? What one thing would make the biggest difference?
Access to information. I think unless you are a tech startup looking for funding, there is very little information out there for you to know the best route for your business. I would love to see more organizations and resources offered to a wider audience to help businesses scale and grow. That's part of what I hope to offer with my course.